FIX-KG-14
FINGERS SPLINT FOR CHILDREN
Children fingers splint FIX-KG-14 is perfect for immobilization of fingers II-V.
Special features
| | |
| --- | --- |
| | FINGER BRACE |
| | 1st CLASS MEDICAL PRODUCT |
| | BREATHABLE |
| | ER |
| | CAST REPLACEMENT |
| | INNOVATIVE |
| | RECOMMENDED BY SPECIALISTS |
| | UNIVERSAL SIZE |
| | DOUBLE-SIDED |
| | FULL RANGE OF ADJUSTMENT |
| | 4 IN 1 |
Purpose of use
fractures of second to fifth fingers
fractures of second to fifth metacarpal bones
dislocation of second to fifth metacarpal bones
sprain of ligaments in fingers and metacarpal area
Fingers injuries
Among the most common pediatric injuries – fractures, dislocations and fingers sprains – are the most popular. Fingertips are sometimes crushed in a slamming door or child may fall on a hand. Nearly half of these fractures are a result either of sports activities or fights.
What is important, the children's bones differ from the adult ones. Their kids bones have a different consistency like a fresh wood and they become more dried-out and brittle when we age. Due to this fact, the pediatric injuries need different evaluation and treatment.
When the finger or fingers of your child are damage, they are swollen and painful. In this case, you should meet your doctor to make a diagnosis.
Fingers injuries are mostly managed by immobilization. To do that, our pediatric fingers splint FIX-KG-14 will be perfect.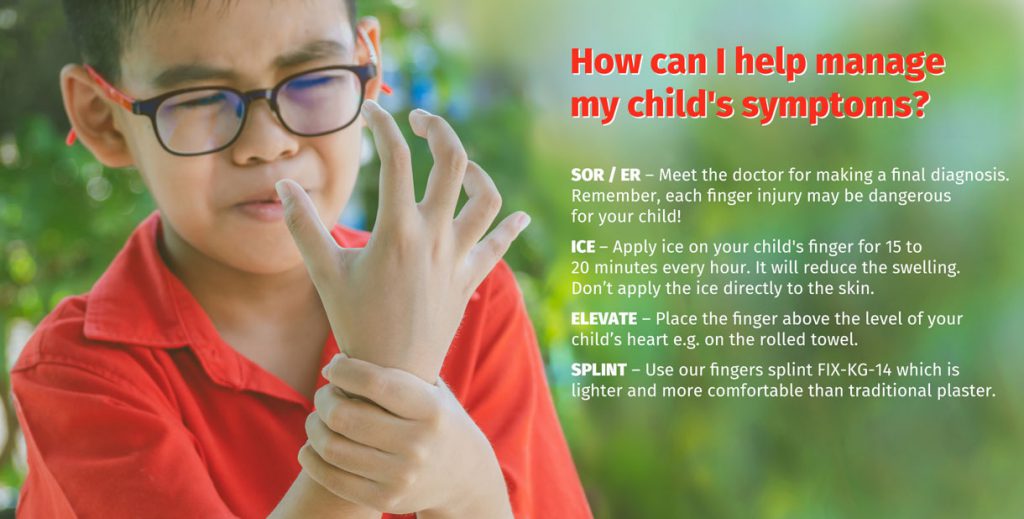 Product's description
Our fingers brace FIX-KG-14 is a great solution for treatment of fracture or dislocation of second to fifth fingers. Our brace immobilizes particular fingers, provides stabilization and range of motion control. Also, it can be used after surgery. It's the most universal fingers brace that can be used in all types of injuries such as: fractures, dislocation or strain ligaments. It is made of AeroSpace II™.
Our kids fingers splint FIX-KG-14 provides full day and night stabilization and immobilization.
AeroSpace II™ is an innovative new generation raw material. It is a distance elastic 3D knitted fabric consisting of two layers of facings and an interlacing that creates the appropriate thickness of the raw material and has relieving properties. The knitwear is made of the highest quality polyester yarn - guaranteeing high mechanical strength and spandex ensuring its proper flexibility. AeroSpace II™ has an external self-gripping layer what makes it easy to adjust each product to individual patient's needs. This material is characterized by a very low weight, high flexibility and a very large openwork structure, allowing for very easy drainage of sweat from the body and bringing fresh air to the skin. Products made of this raw material are neutral to the secured joint, do not heat or cool it, but ensure its proper compression and fit and reduce muscle vibrations generated during physical exertion. Its thickness and 3D structure perfectly relieves the orthopedic splints, stays or other elements mounted on the product and guarantees velvety softness to the touch.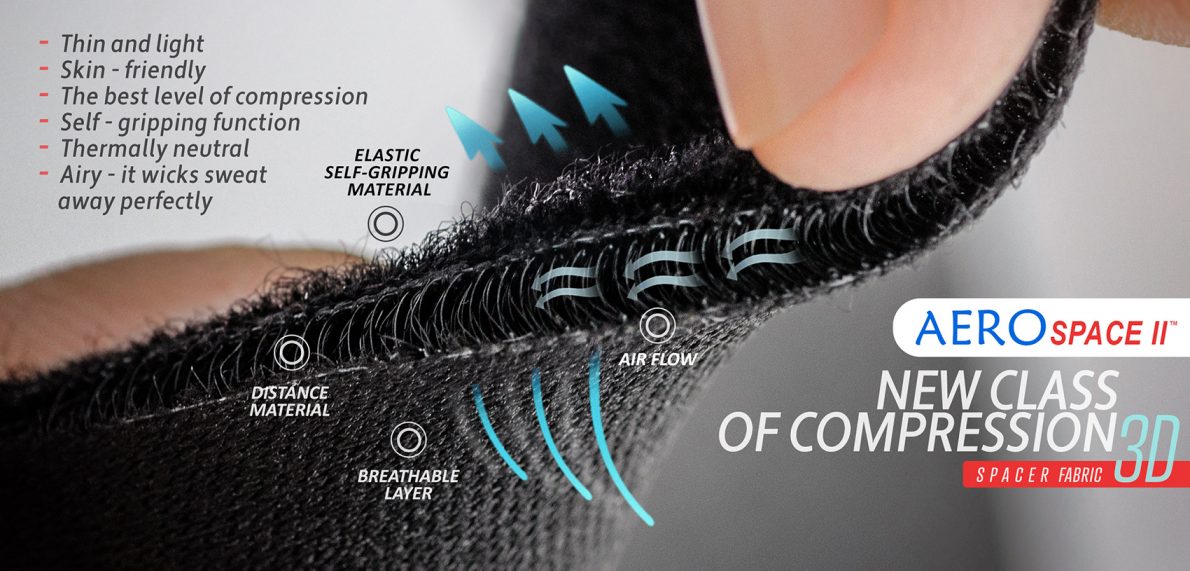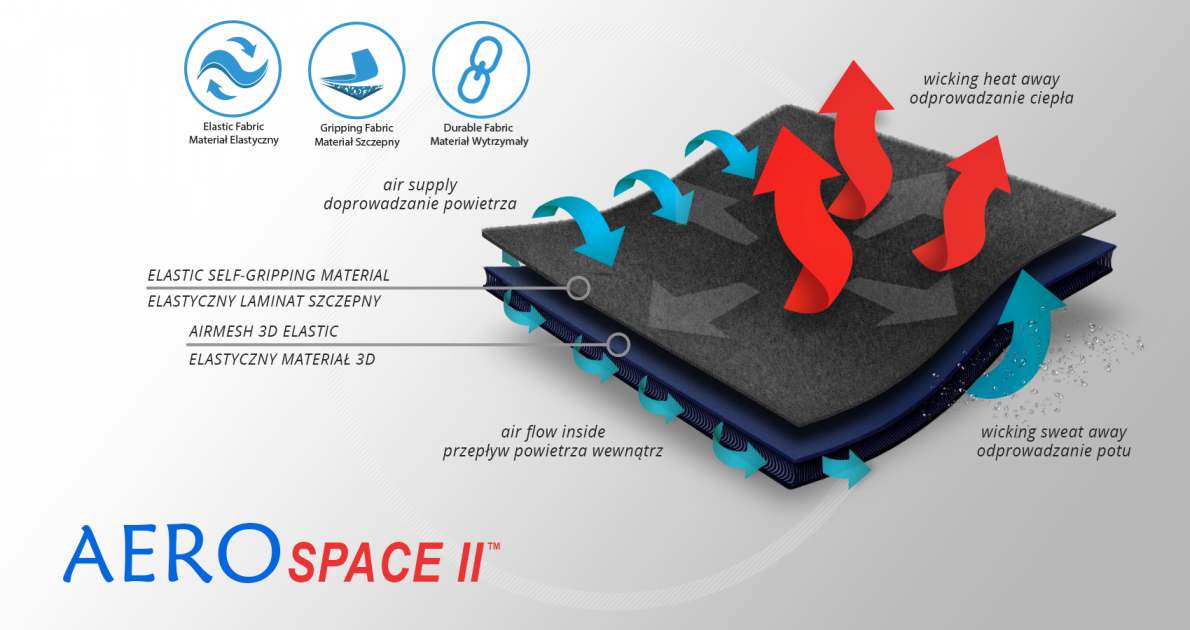 Aluminum stays are made of a special aluminum alloy that guarantees proper stiffness with minimal weight. They have rounded ends to prevent the damage of the product and come in various widths and thicknesses. The level of stabilization of the orthopedic device is defined by proper selection of the width and thickness of the aluminum stays. The stays can be pre-profiled or flat. They do not adapt to the shape of the patient's body, an individual adjustment of the orthosis is required by proper bending of the aluminum stays in the product. Thanks to this function, it is possible to correct the position of the patient's body or the secured joint.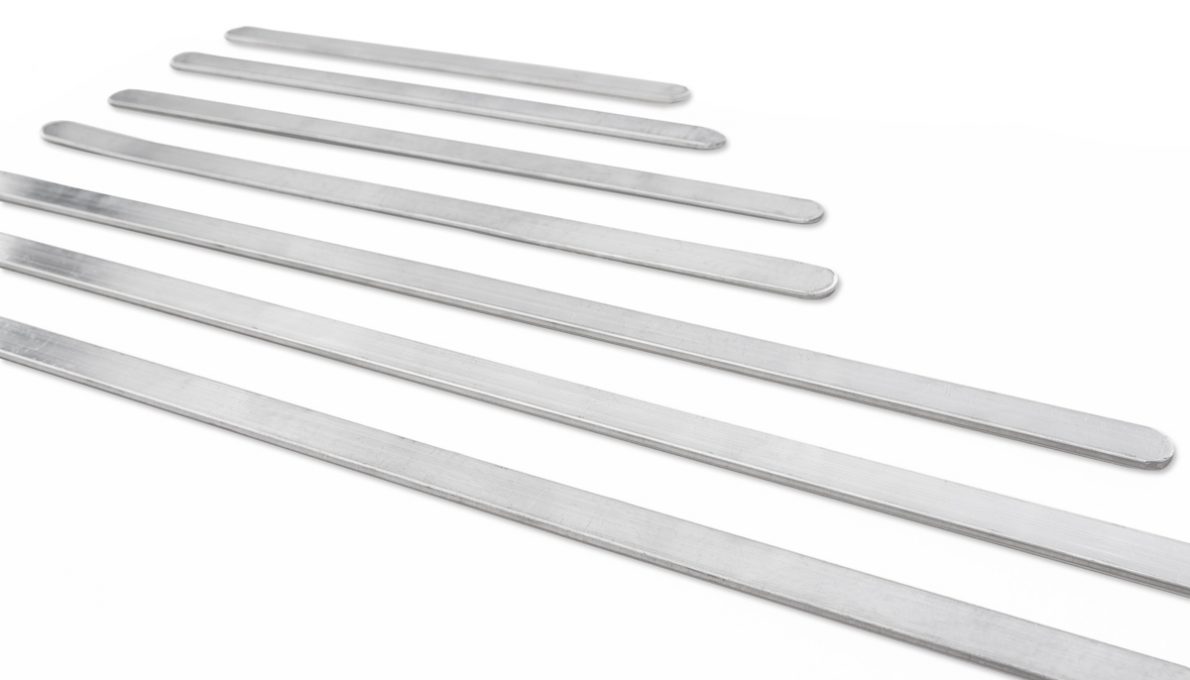 Finger splint FIX-KG-14 is one size and can be used for both hands (left and right) for all fingers, except the thumb.
As opposed to plastic or traditional splints, our FIX-KG-14 brace is lightweight and comfortable to use at day and night. The brace is elastic and self-gripping with Velcro tapes providing great fitting.
Our finger brace FIX-KG-14 is equipped with formable aluminum splint stabilizing the fingers. It has two independent places for splint and, depends on the injury, we can immobilize particular fingers. Our formable splint can be easily adjusted by your doctor in the required position.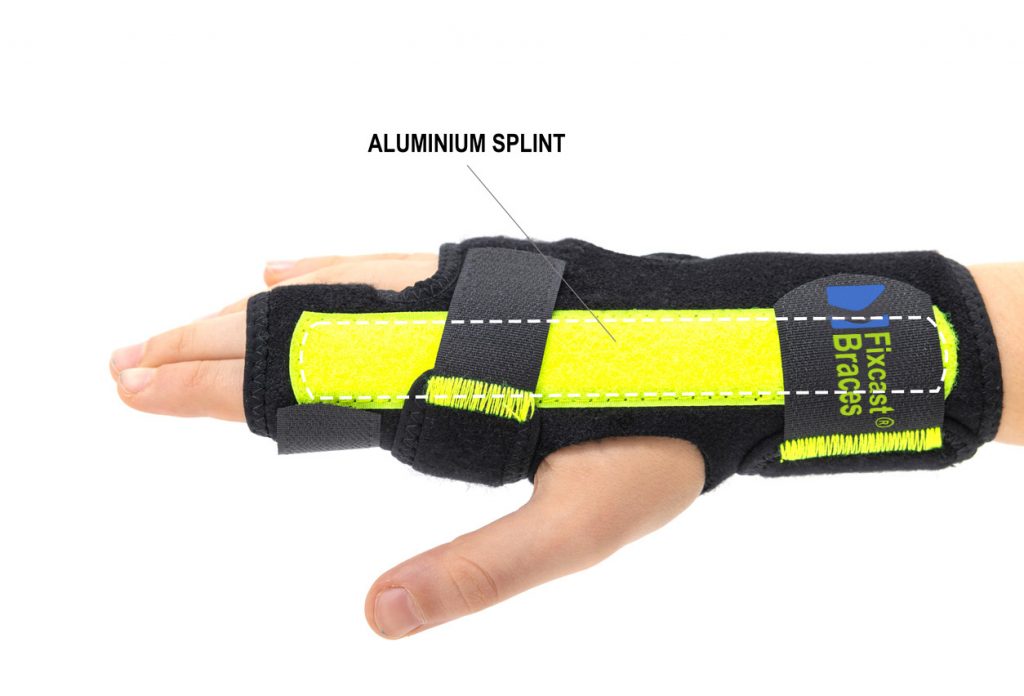 Available sizes
| Size | Wrist circumference | Suitable for age | How to measure |
| --- | --- | --- | --- |
| Universal | min 9 cm – max 14 cm | 2 – 12 lat | |
Fits for both hands.
Total length of the product : 17,5 cm