FIX-KD-02
COMPRESSIVE KNEE SLEEVE WITH SPIRAL BONING
Knee sleeve FIX-KD-02 designed to offer compression, protection and support for the knee. The brace is equipped with side spiral boning, so it is useful in case of knee sprain and improves proprioceptive sensations.
Special features
| | |
| --- | --- |
| | KNEE BRACE |
| | 1st CLASS MEDICAL PRODUCT |
| | 24/7 THERAPY |
| | WATERPROOF |
| | EASY PUTTING ON |
| | BREATHABLE |
| | LEAF SPRINGS |
Indications
knee sprain
knee instability
slight ACL, LCL and MCL injuries
patellar tendonitis
proprioceptive disorders
Pediatric knee brace FIX-KD-02 is made of thin, colorful ActivePren™ which provides constant compression and warmth of the joint. Sleeve design provides perfect fitting and improves proprioception.
ActivePren™ is an active three-layer material consisting of two elastic jersey cover fabrics and a core made of neoprene foam. This material is characterized by softness and high flexibility. A very important advantage of this material is the fact that it is not a knitted product, it does not have thick fibers, so that the weaves of the material do not imprint on the patient's skin and do not cause abrasionsin places of high compression. Products made of ActivePren are the strongest and most effective stabilizing orthoses available on the market.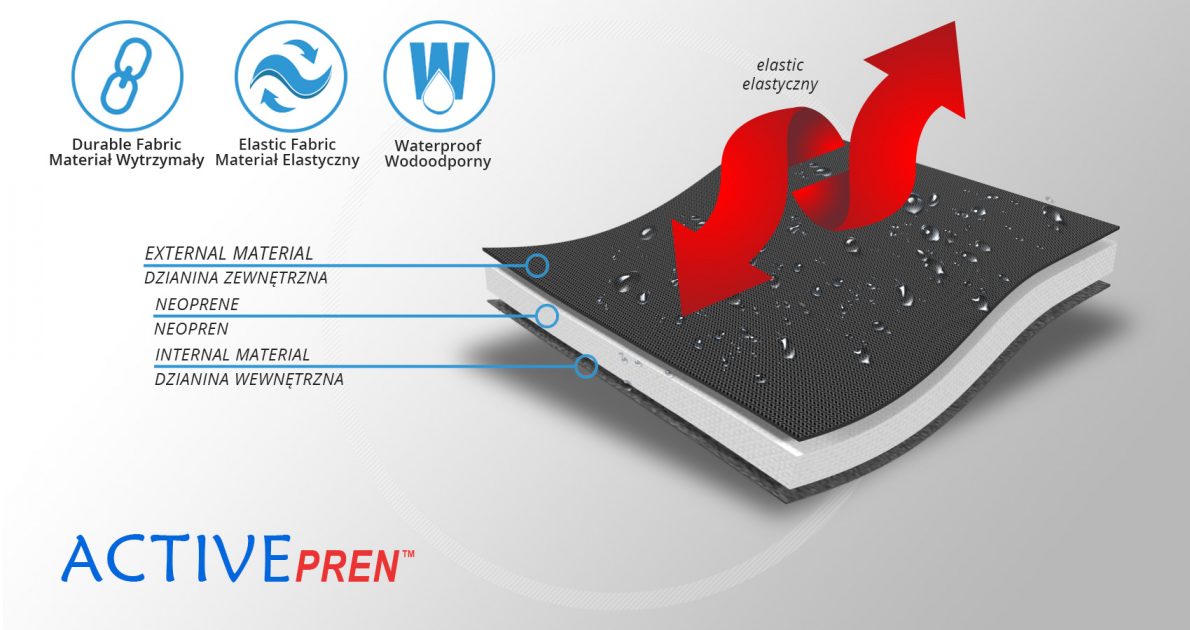 What is more, the brace is equipped with side spiral boning which provides knee stability.
The anti-slip silicone prevents the orthosis from shifting during use.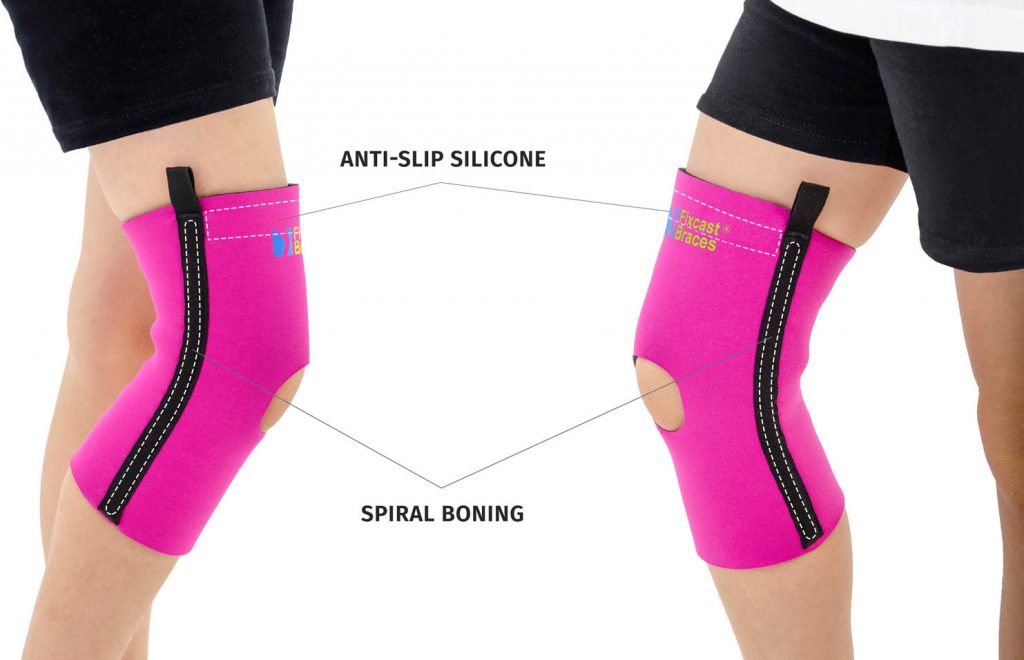 Our orthopedic spiral boning is a thin wire, coiled into a spring and flattened. We use boning of various widths and wire thicknesses, which determines the strength of their stabilization. Each spiral boning has two specially profiled fittings to prevent damage of the orthosis. They are galvanically protected against corrosion by the galvanizing process, so they are resistant to water, moisture and sweat. Products equipped with bonings can be washed without removing them from the orthosis. They work in every direction, perfectly adjusting to the user's body and have a shape memory function, thanks to which they always return to their original profile. This function causes the spiral boning in the orthosis to stabilize the swollen limb immediately after the injury and after the swelling has come off.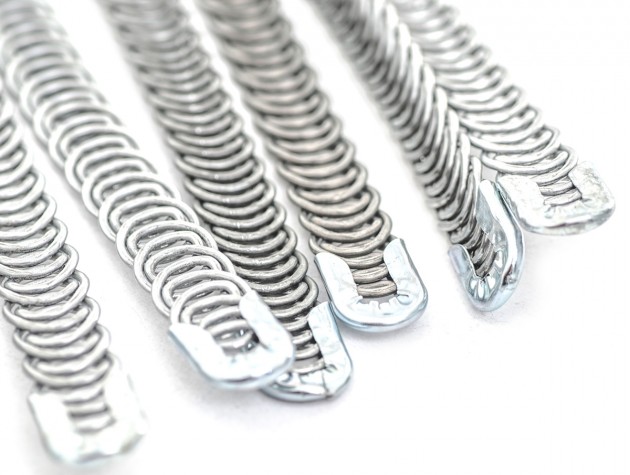 Due to constant compression, our knee orthosis maintains the temperature, reduces the pain and improves the healing. Our knee sleeve is equipped with special pulling handles for easy putting product on.
Available sizes
Size
Knee circumference
How to measure
1
19 – 21 cm
2
21,5 – 23,5 cm
3
24 – 26 cm
4
26,5 – 28,5 cm
5
29 – 31 cm
6
31,5 – 33,5 cm
7
34 – 36 cm
Fits for both knees.
Total length of the product:
1 : 18 cm
2 : 19 cm
3 : 21 cm
4 : 23 cm
5 : 23 cm
6 : 24 cm
7 : 24 cm
The product is sent in a random color.