FIX-KD-05
PEDIATRIC JUMPER KNEE STRAP
Patellar strap FIX-KD-05 is an anatomic shaped strap designed for reducing pain and patellofemoral pain syndrome (PFPS) and chondromalacia patellae (CMP).
Special features
| | |
| --- | --- |
| | KNEE BRACE |
| | 1st CLASS MEDICAL PRODUCT |
| | 24/7 THERAPY |
| | WATERPROOF |
| | BREATHABLE |
Indications
Jumper knee,
Patellofemoral Pain Syndrome (PFPS),
Patellar Tendonitis,
Osgood-Schlatter's disease,
Chondromalacia (irritated kneecap)
How does it work?
Pediatric patellar strap FIX-KD-05 is made of thin, anatomic shaped, colorful ActivePren™ and medical silicone inside, which provides dampening therapeutic vibration and keeps the strap in the place. Our FIX-KD-05 strap supports the kneecap and patellar tendon, what limits the stress of the quadriceps on the shin bone and reduces pain. It allows to prevent against the chondromalacia patellae (CMP).
ActivePren™ is an active three-layer material consisting of two elastic jersey cover fabrics and a core made of neoprene foam. This material is characterized by softness and high flexibility. A very important advantage of this material is the fact that it is not a knitted product, it does not have thick fibers, so that the weaves of the material do not imprint on the patient's skin and do not cause abrasionsin places of high compression. Products made of ActivePren are the strongest and most effective stabilizing orthoses available on the market.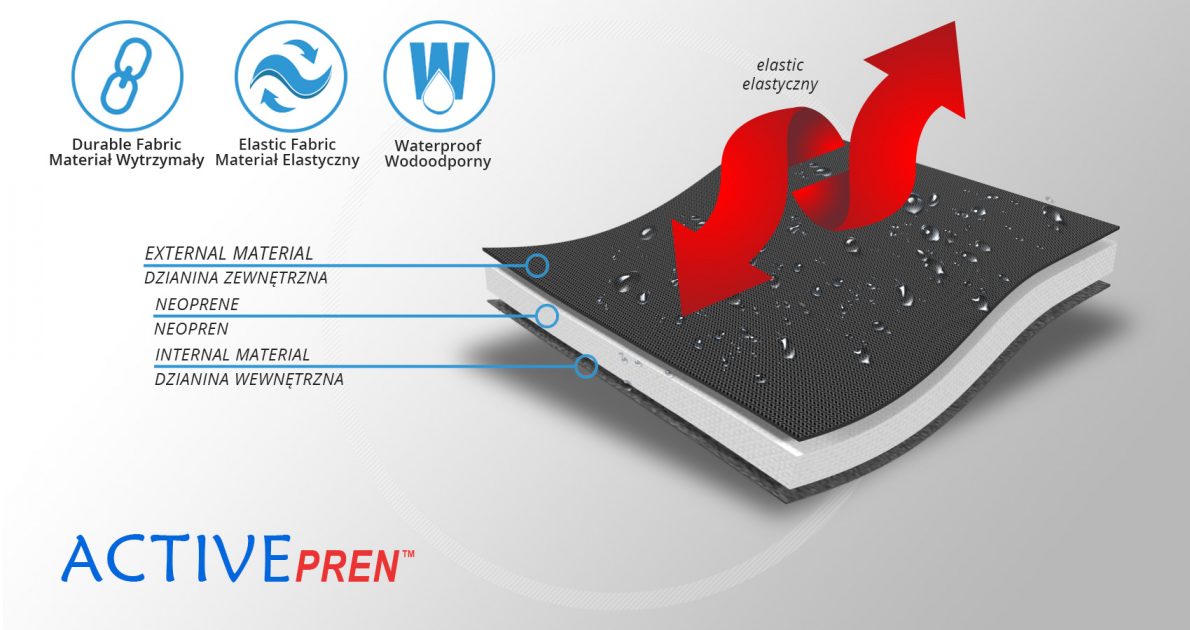 Available sizes
Size
Circumference under the patella
How to measure
1
16 – 24 cm
2
24,5 – 33 cm
Fits for both legs.
Total length of the product:
1: 4 cm
2: 4,5 cm