Product Features
| | |
| --- | --- |
| | KNEE BRACE |
| | 1st CLASS MEDICAL PRODUCT |
| | 24/7 THERAPY |
| | WATERPROOF |
| | BREATHABLE |
| | MAGNETIC JOINT 1R ORTHODESIGN |
| | CAST REPLACEMENT |
Purpose of use
knee dislocation
knee sprain
knee instability
ACL, PCL, MCL and LCL injuries
meniscus tears and injuries
Juvenile Rheumatoid Arthritis (JRA)
non-specific osteitis
osteonecrosis
other surgical procedures
KNEE SPRAIN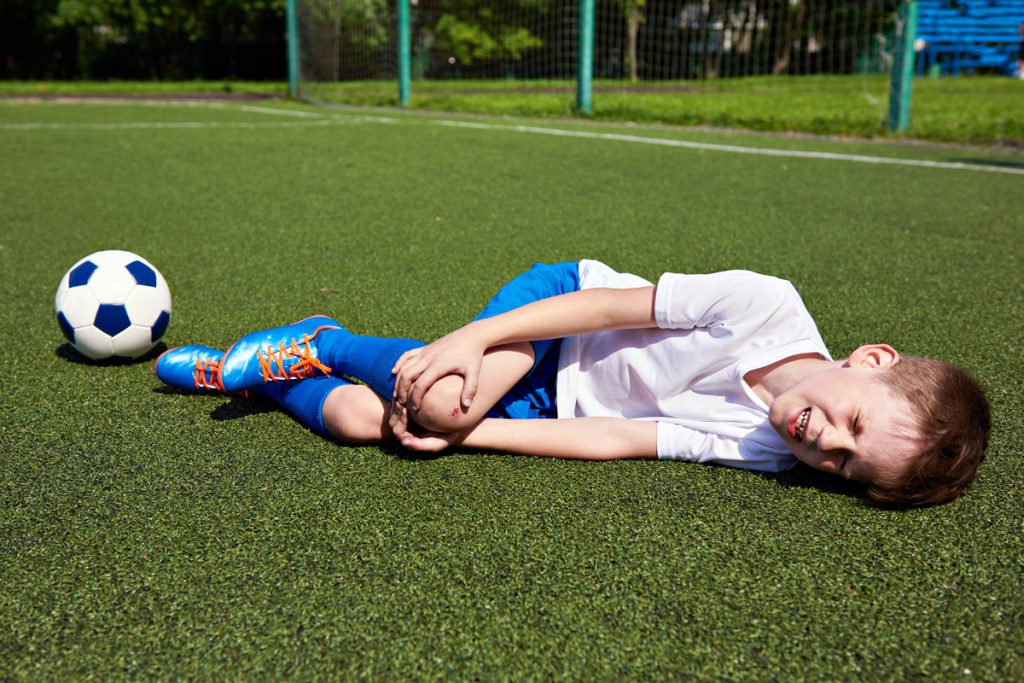 Sprained knee occurs when knee performs motion over physiological barriers. A knee sprain is one or more stretched, partly torn, or completely torn knee ligaments. Knee sprains often happen because of a twisting or bending injury from sports such as football or basketball. In case of mild injury, your child may need a brace, but a complete torn ligaments may need surgery. In both cases, our professional children knee brace FIX-KD-15 will be extremely helpful.
Paediatric knee brace FIX-KD-15 is a Professional medical device used in case of knee sprain or strain or dislocation. Our knee brace FIX-KD-15 is made of innovative, breathable fabric AeroSpace II™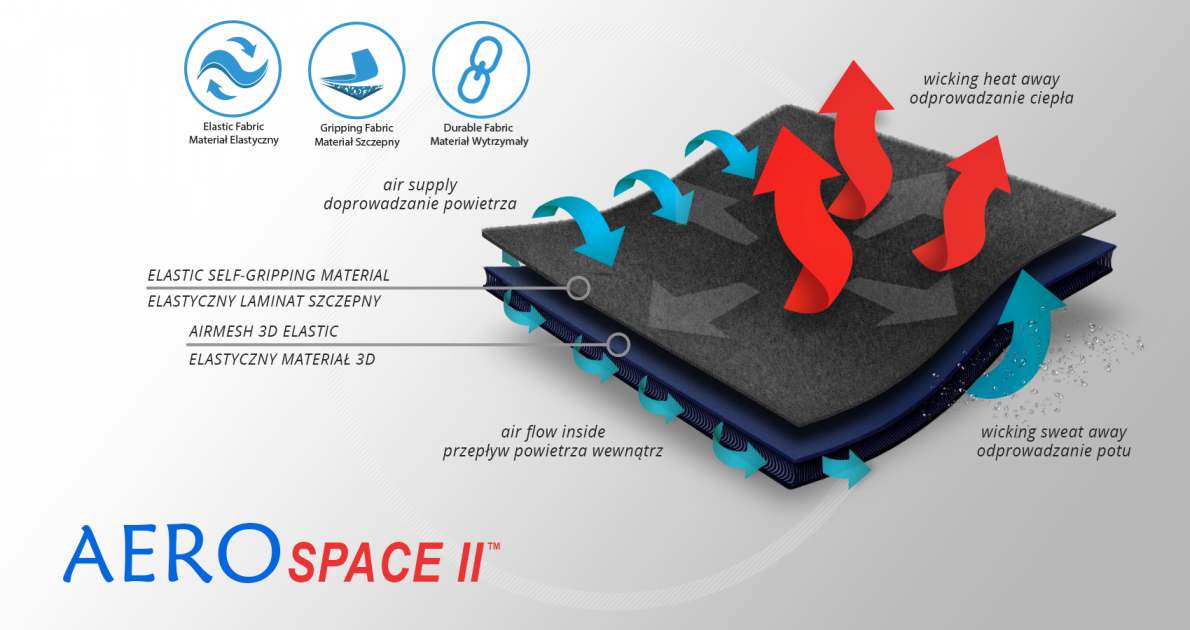 AeroSpace II™ is an innovative new generation raw material. It is a distance elastic 3D knitted fabric consisting of two layers of facings and an interlacing that creates the appropriate thickness of the raw material and has relieving properties. The knitwear is made of the highest quality polyester yarn - guaranteeing high mechanical strength and spandex ensuring its proper flexibility. AeroSpace II™ has an external self-gripping layer what makes it easy to adjust each product to individual patient's needs. This material is characterized by a very low weight, high flexibility and a very large openwork structure, allowing for very easy drainage of sweat from the body and bringing fresh air to the skin. Products made of this raw material are neutral to the secured joint, do not heat or cool it, but ensure its proper compression and fit and reduce muscle vibrations generated during physical exertion. Its thickness and 3D structure perfectly relieves the orthopedic splints, stays or other elements mounted on the product and guarantees velvety softness to the touch.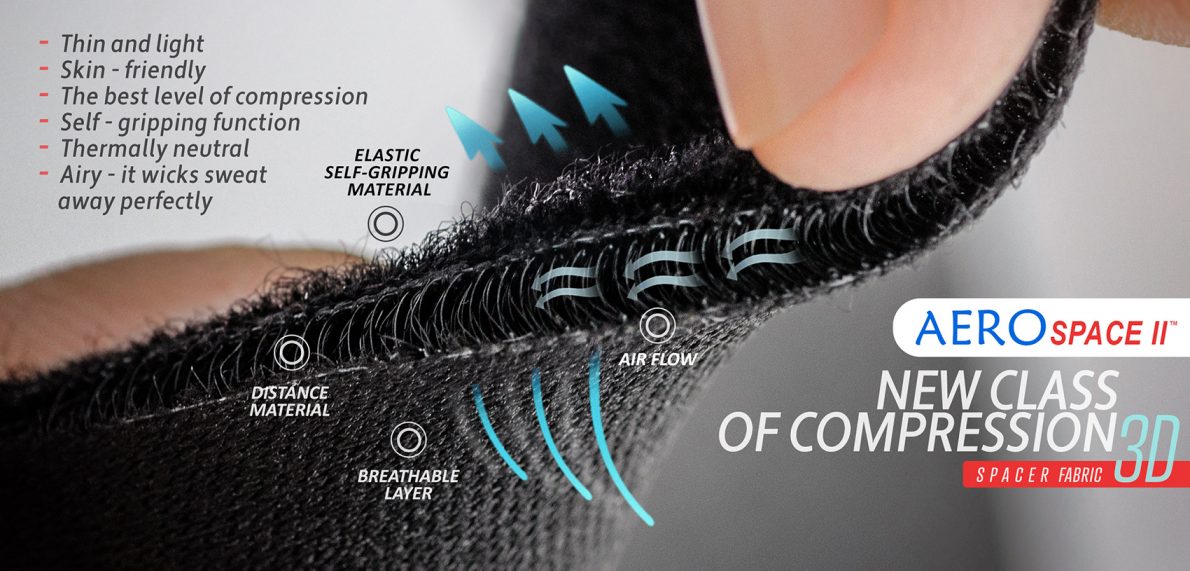 Our knee brace FIX-KD-15 fits to lower limb perfectly. Self gripping fabric and open design may our brace useful in case of severe injury and swollen knee.
Our knee brace is equipped with lightweight, low profile hinges and aluminum splints offering smooth range of motion adjustment. They can be blocked in one, required angle for full knee immobilization. Also, we use special padded covers for hinges which reduce the pressure on bony prominences such as femur condyles.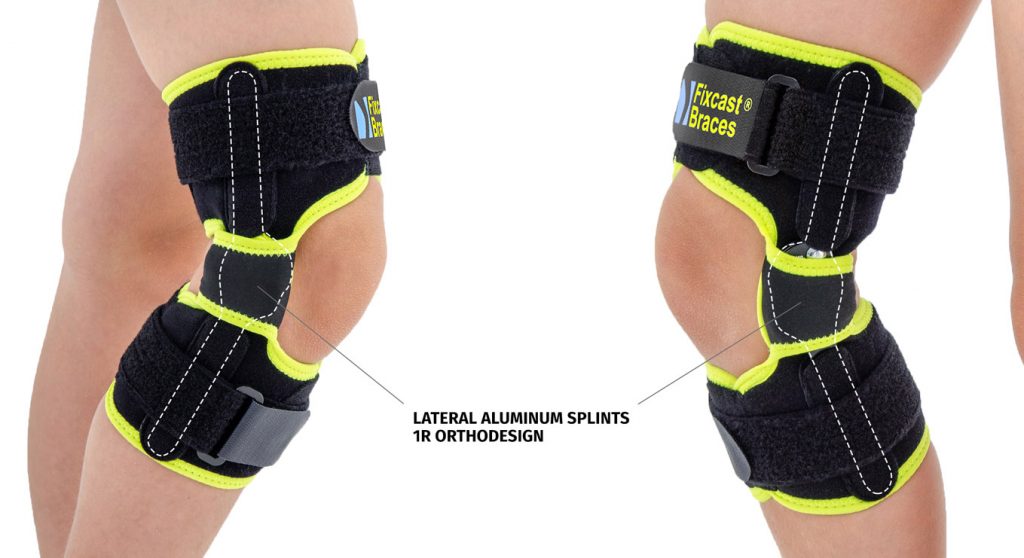 Our AERO SPACE II™ fabric is fully breathable, allows skin to breath and maintains it dry and clean.
Due to constant compression, our knee orthosis maintains the temperature, reduces the pain and improves the healing.
All of the elements of our knee brace are low profiled and lightweight, perfect for small Patients.
Available sizes
Size
Knee circumference
Typical age
How to measure
1
20 – 26 cm
2 – 6 years
2
26,5 – 38 cm
> 6 years
Fits for both knees.
Total length of the product:
1: 24 cm
2: 28 cm
Product is shipped in random color.
Downloads
Accessories to be used with this product: