FIX-KD-18
WRAP AROUND COMPRESSION SUPPORTIVE PATELLAR BRACE
Knee brace FIX-KD-18 supports and protect the patellofemoral joint. It provides relief in case of patellar dislocation or disorders.
SPECIAL FEATURES
| | |
| --- | --- |
| | KNEE BRACE |
| | 1st CLASS MEDICAL PRODUCT |
| | DOUBLE-SIDED |
| | FULL RANGE OF ADJUSTMENT |
| | ANATOMIC PATELLA DONUT |
| | COMPRESSION |
Product description
Pediatric patellar brace FIX-KD-18 is made of skin-friendly and breathable material AeroSpace II™, which provides constant compression and warmth of the joint. The innovative design of the orthosis makes it suitable for both the right and left leg. Children's brace FIX-KD-18 is perfect as a prevention of children's injuries in sports, such as football or basketball.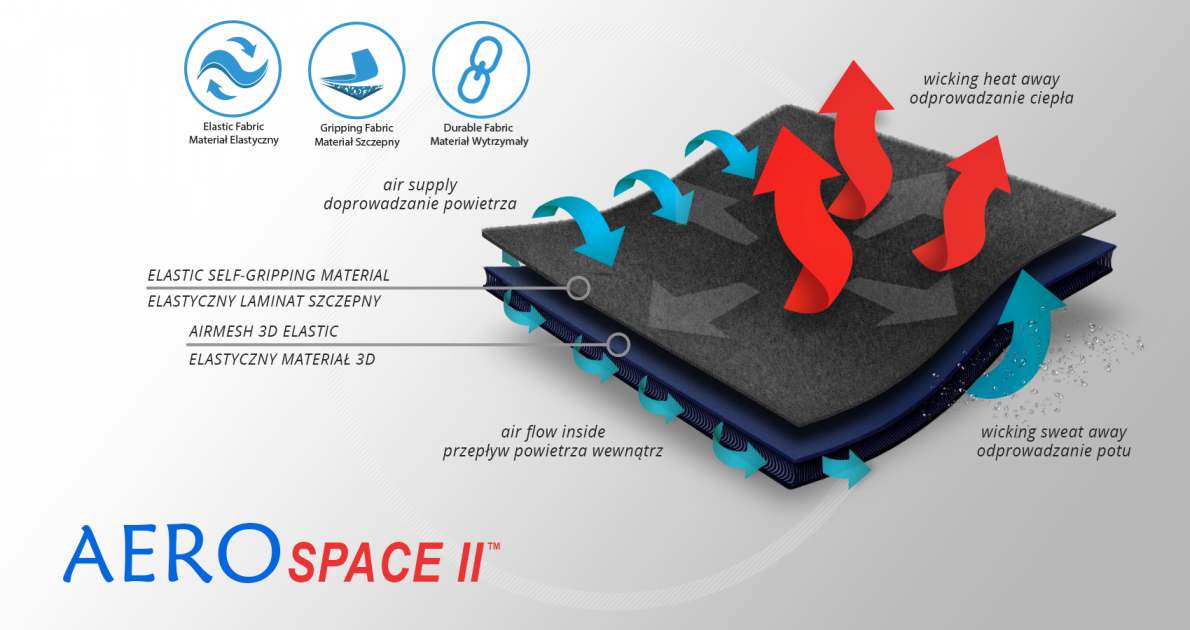 AeroSpace II™ is an innovative new generation raw material. It is a distance elastic 3D knitted fabric consisting of two layers of facings and an interlacing that creates the appropriate thickness of the raw material and has relieving properties. The knitwear is made of the highest quality polyester yarn - guaranteeing high mechanical strength and spandex ensuring its proper flexibility. AeroSpace II™ has an external self-gripping layer what makes it easy to adjust each product to individual patient's needs. This material is characterized by a very low weight, high flexibility and a very large openwork structure, allowing for very easy drainage of sweat from the body and bringing fresh air to the skin. Products made of this raw material are neutral to the secured joint, do not heat or cool it, but ensure its proper compression and fit and reduce muscle vibrations generated during physical exertion. Its thickness and 3D structure perfectly relieves the orthopedic splints, stays or other elements mounted on the product and guarantees velvety softness to the touch.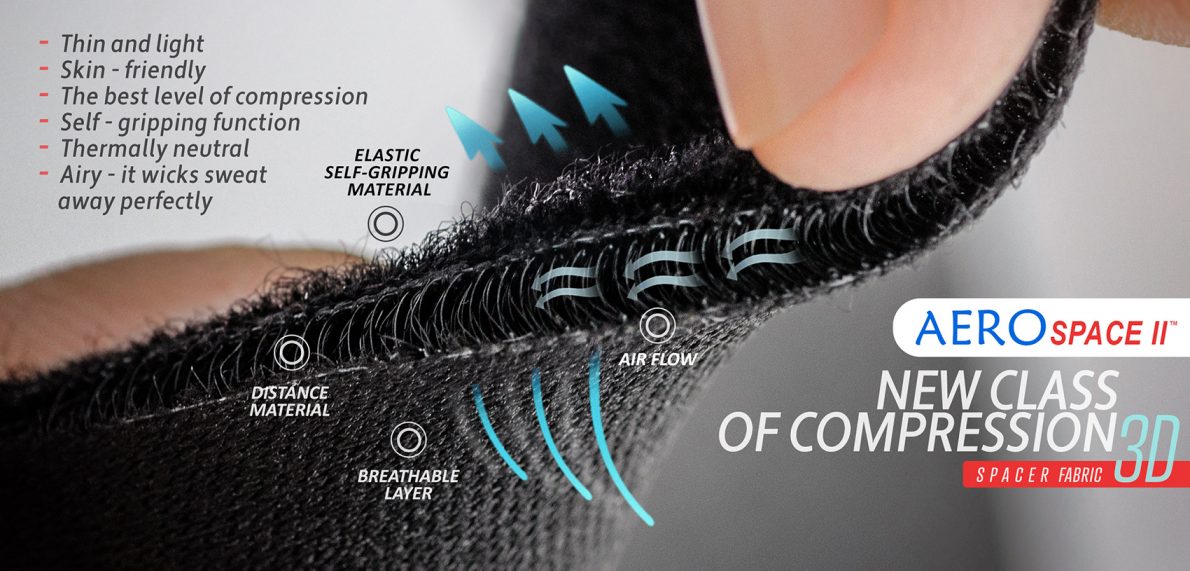 FIX-KD-18 is equipped with a special patellar donut that stabilizes patella and supports it while dislocation or instability. The donut positions the kneecap in the axis of the joint, ensuring its correct, painless mobility. Additionally, correct positioning of the patella relieves the patellofemoral joint, preventing its degeneration in the future.
INDICATIONS
Lateral patella dislocation
Kneepad instability
Little side instability of the knee joint
Patellofemoral pain syndrome
Patellofemoral mal-alignment
Patellar subluxation innate or after injuries
AVAILABLE SIZES
Size
Knee circumference
Typical age
How to measure
1
20 – 23 cm
1 – 3 years
2
23,5 – 27 cm
3 – 7 years
Fits for both knees.
Total length of the product:
1: 15 cm
2: 17 cm