FIX-KD-20
Child Hip Abduction Brace
Child Hip Abduction Brace FIX-KD-20 is a professional medical device offering hip stabilization and immobilization.
SPECIAL FEATURES
| | |
| --- | --- |
| | HIP BRACE |
| | 1st CLASS MEDICAL PRODUCT |
| | INNOVATIVE |
| | DURABLE |
| | DOUBLE-SIDED |
| | FULL RANGE OF ADJUSTMENT |
| | SKIN FRIENDLY |
| | EFFICIENCY |
| | Joint abduction |
Hip avulsion fracture
An avulsion fracture occurs when a part of a hip bone breaks and tears away. This happens when a muscle or tendon connected to the hip bone suddenly tightens so hard that it pulls off part of the bone. Younger children are less likely to have this injury due to high tissue elasticity. Pulling the ligaments off may be done during physical activity performance or playing with the peers. Avulsion fracture has no "obviously" symptoms like the normal one. The most common signs of an avulsion fracture is sudden pain or a pop in the hip or groin during an activity, swelling joint and limited range of motion. Each injury should be diagnosed by a medical doctor who may recommend hip immobilization in a special hip orthosis such as our child hip abduction brace FIX-KD-20.
Purpose of use
femoral fractures
pelvis avulsion fracture
acetabular labrum injury
hip muscles sprain/strain
hip inflammation
hip deformations
hip dislocation
Perthes Disease (avascular necrosis)
Product's description
Paediatric abduction hip brace FIX-KD-20 is a medical device which offers stabilization and hip immobilization. The orthosis consists of 2 parts: hip and thigh covered high quality thermoformed skin-friendly fabric Active3D™.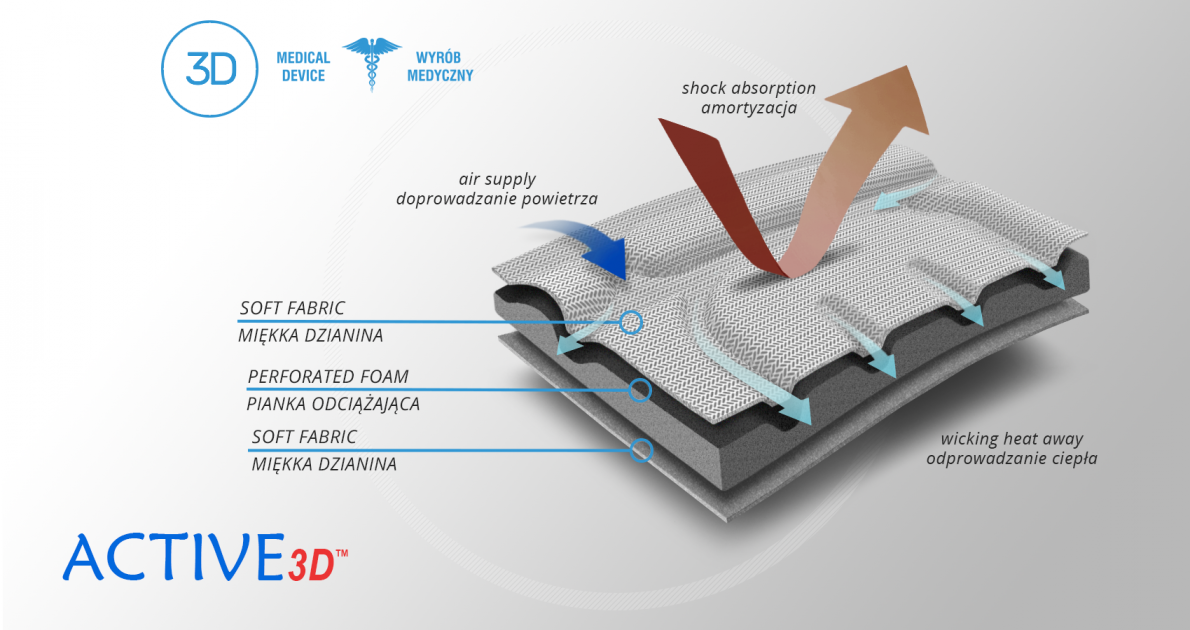 Active3D™ is thermoformed fabric made of special foamed, cell-closed designed material. It reduces the pressure on the body or any abrasions made by orthopaedic stays and aluminum splints. It is fully waterproof fabric and does not absorb sweat. It's easy to clean. Due to its features, the fabric is an excellent product for making medical orthopaedic braces and orthoses. ACTIVE 3D™ has various external self-gripping layers. Our material has special, thermoformed properties and may be shaped according to the functional goals of the final braces.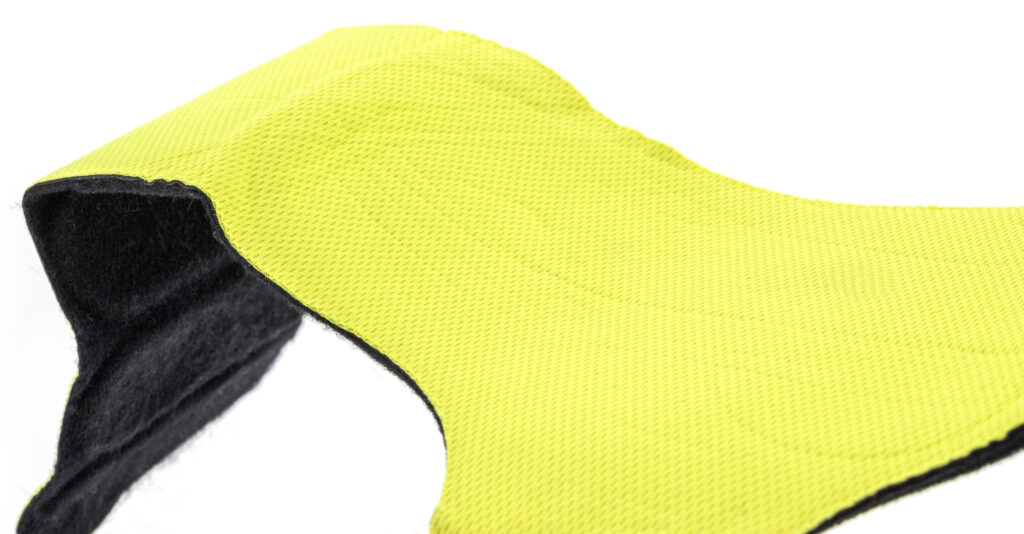 Child Hip Abduction Brace FIX-KD-20 consists of hip and thigh part and anatomic shaped splint. The hip part is made of semi rigid, anatomic shaped ABS. It is thermoformed and may be cut according to user's size.
Semi rigid thigh part offers height adjustment and is easy to fit according t individual user's need.
Hip part offers width adjustment and provides firm and safe closures.
Thigh part is equipped with durable rivet buckles and provides perfect fitting.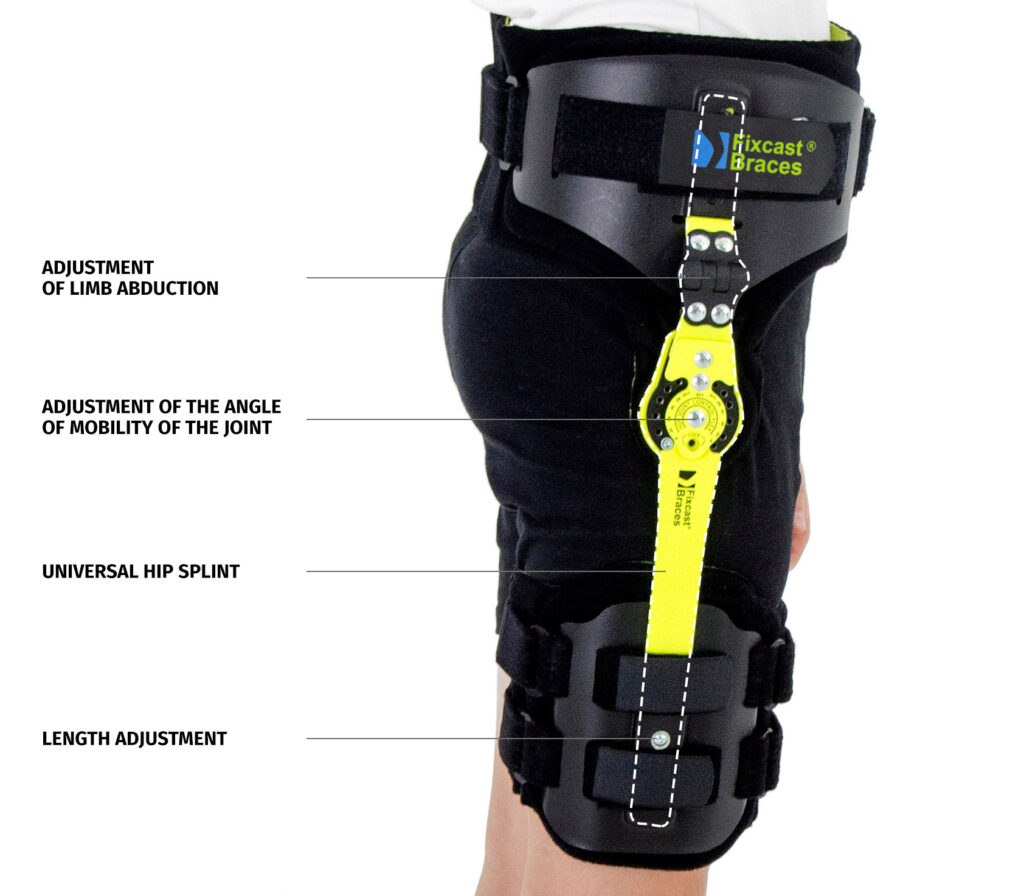 Both, hip and thigh parts are made of lightweight low profiled ABS and are covered with thermoformed fabric Active3D™. The skin-friendly material limits the pressure and reduces the risk of skin lesions. Special fabric's structure improves the air circulation and allows skin breathing. What is more, 3D padding is easy to cut and adjust according the user's needs.
Both, hip and thigh parts are connected with anatomic shaped splint JOINT FLEX CONTROL.
JOINT FLEX CONTROL hinge is made of low profile, thin aluminum. It is universal orthopaedic product. It is perfect solution in case of hip injuries and after hip replacement and other surgeries. The hinge offers smooth hip flexion and extension adjustment and controls hip abduction and adduction in range between 0 to 25 degrees. It allows to adjust the brace according to doctor's requirements.
The splint is made of firm, durable aluminum and is safe in case of hip injury or surgery. The drop lock is adjusted with simple hex key and offers range of motion adjustment in: 0, 20, 45, 70, 90, 110 and 125 degrees. The JOINT FLEX CONTROL splint offers adduction and abduction control between 0 and 25 degrees. The splint is characterized by high-precision hip ROM control.
Range of motion adjustment may be performed only with hex key to avoid involuntary angle changing. The abduction/adduction hinge is made of durable ABS with carbon fibre.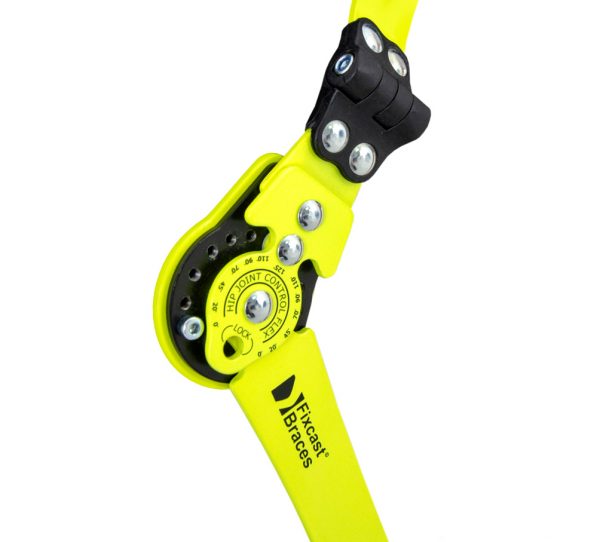 Innovative design allows to use the splint for both legs.

Child Hip Abduction Brace FIX-KD-20 is a professional medical device offering hip stabilization and immobilization. The JOINT FLEX CONTROL splint offers proper positioning the head of the femur in the pelvis acetabulum. The brace allows to maintain the leg in the neutral position and prevents against tendons and ligaments stretching. It's perfect solution is case of hip injury and surgery.
Available sizes
Size
Waist circumference
(A)
Thigh circumference
(B)
Distance between knee joint interstice and groin (C)
Typical age
How to measure
1
40 – 60 cm
25 – 35 cm
20 – 25 cm
2 – 6 lat
2
45 – 75 cm
30 – 50 cm
25,5 – 35 cm
5 – 12 lat
Fits for both legs.
Total length of the product:
1: min 36 – max 40 cm
2: min 45 – max 50 cm
Accessories to be used with this product: