FIX-KD-34
PEDIATRIC PATELLA STABILIZER KNEE BRACE
Pediatric patella stabilizer knee brace FIX-KD-34 was designed especially for children.
| | |
| --- | --- |
| | KNEE BRACE |
| | 1st CLASS MEDICAL PRODUCT |
| | UNIVERSAL SIZE |
| | DOUBLE-SIDED |
| | PATELLA DONUT |
| | COMPRESSION |
| | SPIRAL BONINGS |
Purpose of use
Patellar dislocation (lateral, medial, vertical horizontal)
Patellar maltracking
Patellofemoral syndrome
Patellofemoral instability
Kneecap dislocation
Sudden twisting or a blow can cause the patella to move out of its normal position. This is called a dislocation. The patella is a flat, rounded triangular bone that articulates with the thigh bone and covers and protects the anterior articular surface of the knee joint. Once the dislocation occurs, the knee function is limited.
Unfortunately, when the kneecap has been dislocated, it can more easily go out of position again so the prevention is important. Our paediatric patella stabilizer knee brace FIX-KD-34 will prove useful for this purpose.
Product's description
The product is a patellar tracking brace against the dislocation and subluxation, equipped with special crescent-shaped insert providing knee cap stability. The insert is easy to attach in every needed place, depending on the type of the injury.
The insert is made of lightweight and easy to wash foam. The crescent shape wraps around the kneecap to provide stability.
The foam insert is covered by material so it can't be removed involuntary.
Paediatric knee brace FIX-KD-34 is made of innovative breathable fabric AeroSpace II™, knee cap cover is made of ActivePren™.
Hi-tech fabric provides soothing compression and retains therapeutic heat to reduce swelling and inflammation, relieve knee pain and promote healing and security.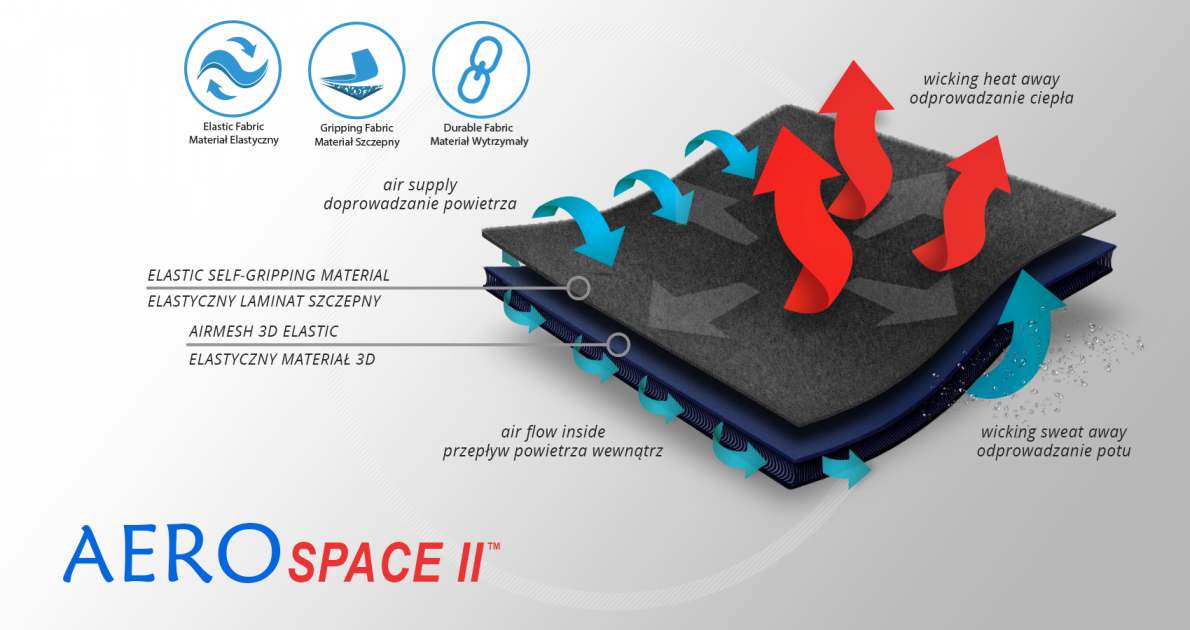 AeroSpace II™ is an innovative new generation raw material. It is a distance elastic 3D knitted fabric consisting of two layers of facings and an interlacing that creates the appropriate thickness of the raw material and has relieving properties. The knitwear is made of the highest quality polyester yarn - guaranteeing high mechanical strength and spandex ensuring its proper flexibility. AeroSpace II™ has an external self-gripping layer what makes it easy to adjust each product to individual patient's needs. This material is characterized by a very low weight, high flexibility and a very large openwork structure, allowing for very easy drainage of sweat from the body and bringing fresh air to the skin. Products made of this raw material are neutral to the secured joint, do not heat or cool it, but ensure its proper compression and fit and reduce muscle vibrations generated during physical exertion. Its thickness and 3D structure perfectly relieves the orthopedic splints, stays or other elements mounted on the product and guarantees velvety softness to the touch.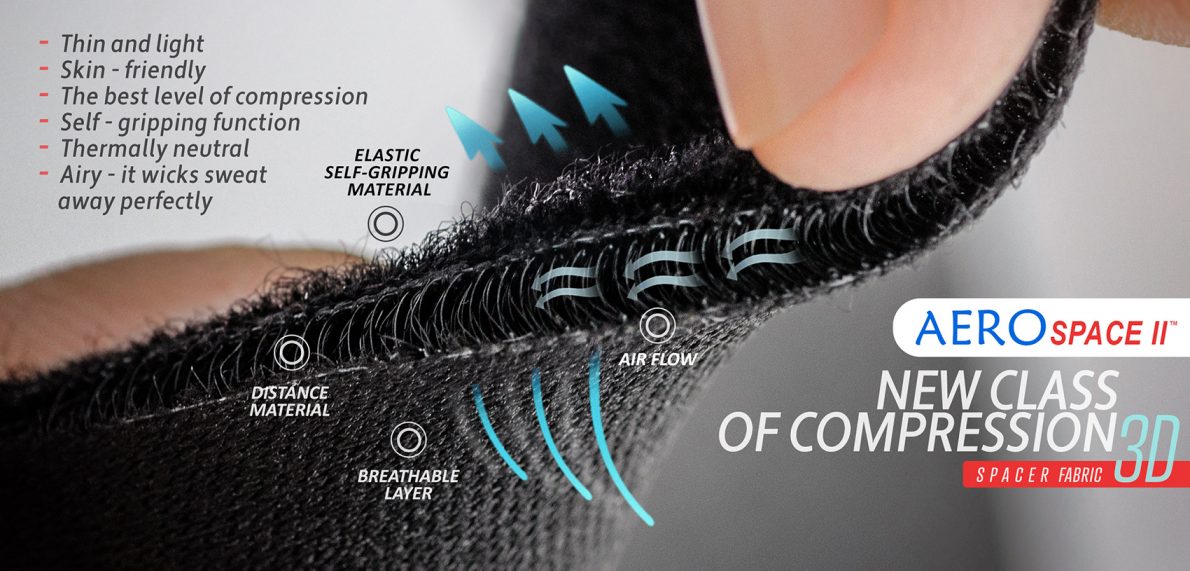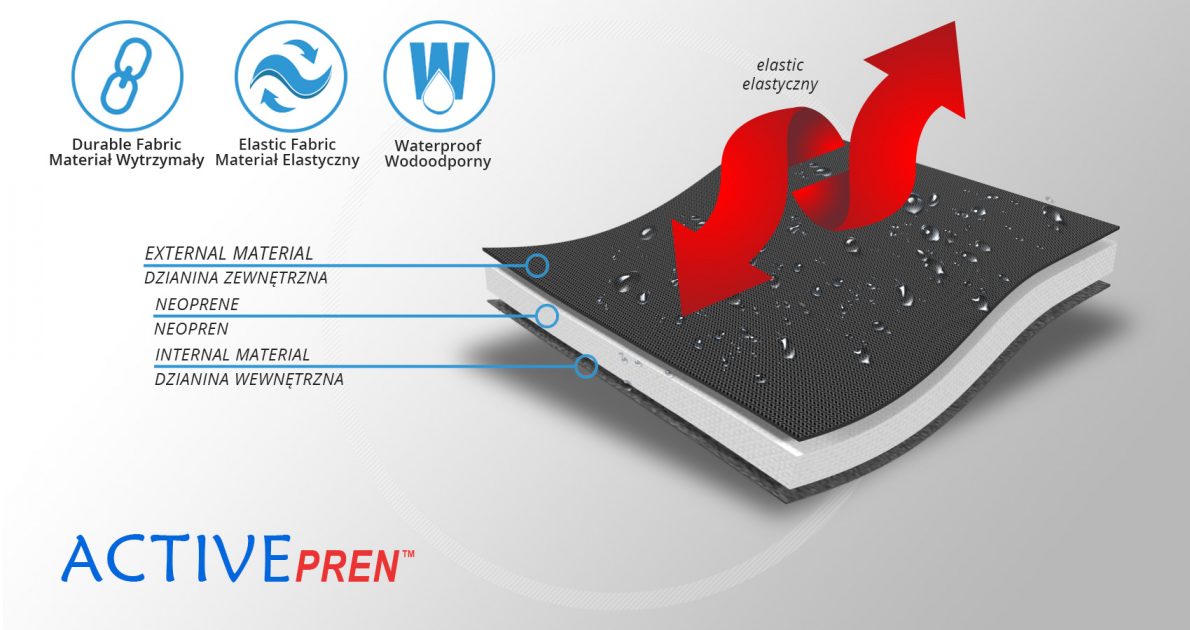 ActivePren™ is an active three-layer material consisting of two elastic jersey cover fabrics and a core made of neoprene foam. This material is characterized by softness and high flexibility. A very important advantage of this material is the fact that it is not a knitted product, it does not have thick fibers, so that the weaves of the material do not imprint on the patient's skin and do not cause abrasionsin places of high compression. Products made of ActivePren are the strongest and most effective stabilizing orthoses available on the market.
In addition, the brace is equipped with side spiral boning.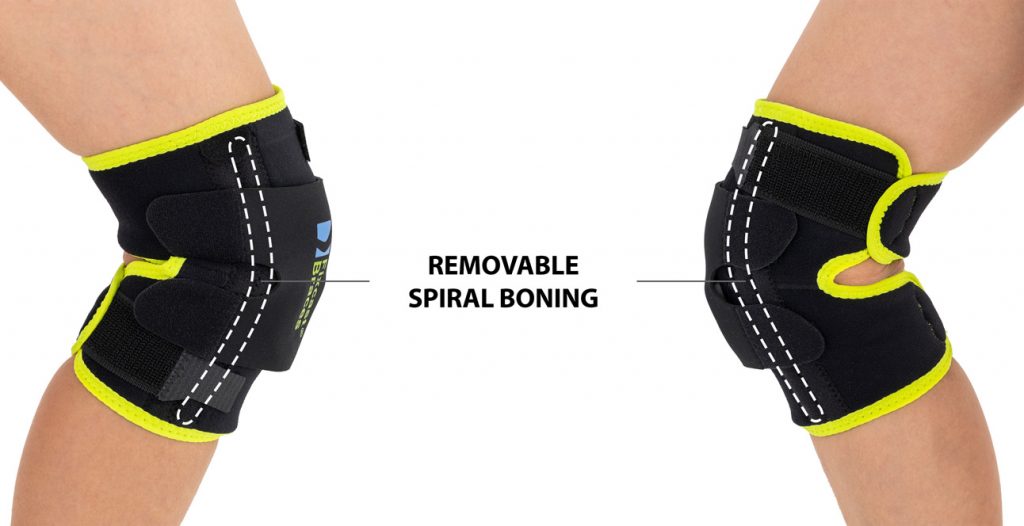 Our orthopedic spiral boning is a thin wire, coiled into a spring and flattened. We use boning of various widths and wire thicknesses, which determines the strength of their stabilization. Each spiral boning has two specially profiled fittings to prevent damage of the orthosis. They are galvanically protected against corrosion by the galvanizing process, so they are resistant to water, moisture and sweat. Products equipped with bonings can be washed without removing them from the orthosis. They work in every direction, perfectly adjusting to the user's body and have a shape memory function, thanks to which they always return to their original profile. This function causes the spiral boning in the orthosis to stabilize the swollen limb immediately after the injury and after the swelling has come off.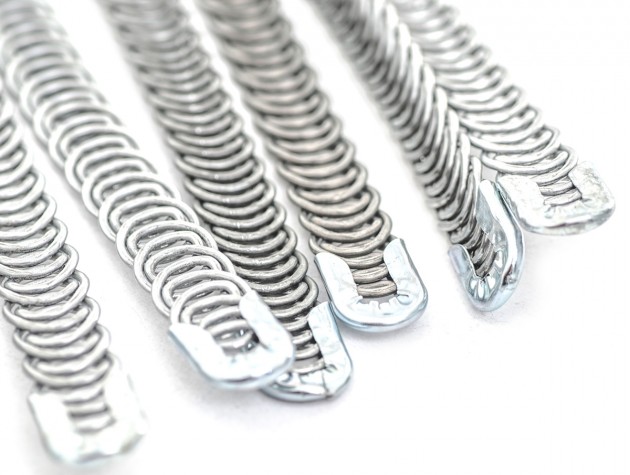 Our paediatric knee brace FIX-KD-43 has Velcro closures for smooth circumferential adjustment. It can be used when the knee is swollen and later as a prevention against the injury.
The brace has no fabric located at the back of the knee joint (the popliteal fossa) so there is no pressure on the sensitive child's skin.
Skin-friendly but firm fabrics and innovative design make our FIX Braces collection the best solution for children.
Available sizes
| Size | Knee circumference | Typical age | How to measure |
| --- | --- | --- | --- |
| Universal | min 23 – max 33 cm | 2 – 12 years | |
Fits for both knees.
Total length of the product: 20 cm
ON OUR WEBSITE WE PRESENT MEDICAL DEVICES.
USE THEM ACCORDING TO THE INSTRUCTIONS FOR USE OR LABEL.
MANUFACTURER / ADVERTISING ENTITY: REH4MAT SŁAWOMIR WROŃSKI