FIX-KG-03
WRIST WRAP WITH THERMOPLASTIC THUMB STAY
Our brace FIX-KG-03 provides wist compression and rigid thumb immobilization.
Special features
| | |
| --- | --- |
| | WRIST BRACE |
| | 1st CLASS MEDICAL PRODUCT |
| | 24/7 THERAPY |
| | WATERPROOF |
| | ALSO AVAILABLE IN VERSION FOR INFANTS |
| | BREATHABLE |
| | CAST REPLACEMENT |
| | INNOVATIVE |
Indications
thumb dislocation

thumb sprain/strain

skier's thumb

inflammation in thumb

injuries of tendons

thumb/little finger fractures

tumb RA
How does it work?
Pediatric wrist brace FIX-KG-03 is made of innovative material MEMORYFixCast™ and ActivePren™.
Wrap around design of FIX-KG-03 provides warmth and smooth circumference adjustment. Compression of wrist joint maintains the constant temperature, reduces pain and improves healing. Additional thermoplastic stay can be molded according to thumb shape and provides perfect rigid immobilization.
The brace comes with a knitted AM-RB sleeve. Our AM-RB knitted limb sleeve offers optimal comfort for braces users. Anatomic-shaped sleeve design provides perfect fitting. Due to this fact, the sleeve may be used for lower or upper extremity. The sleeve offers a reduction in irritation from the brace. It is the perfect remedy for preventing abrasions and irritations caused by braces moving around.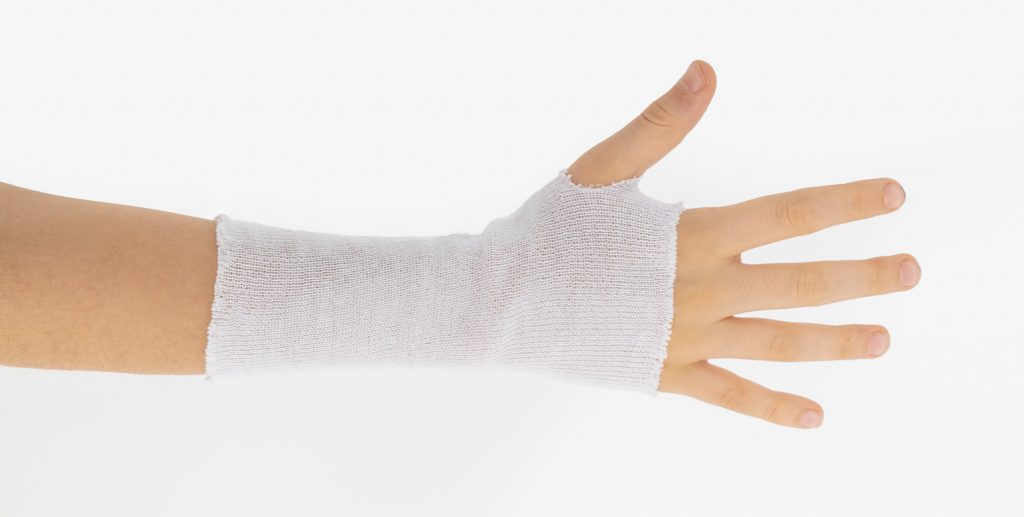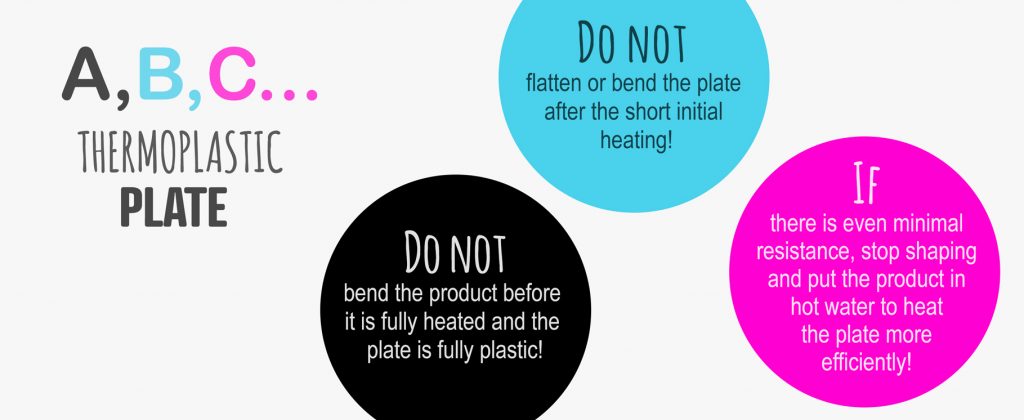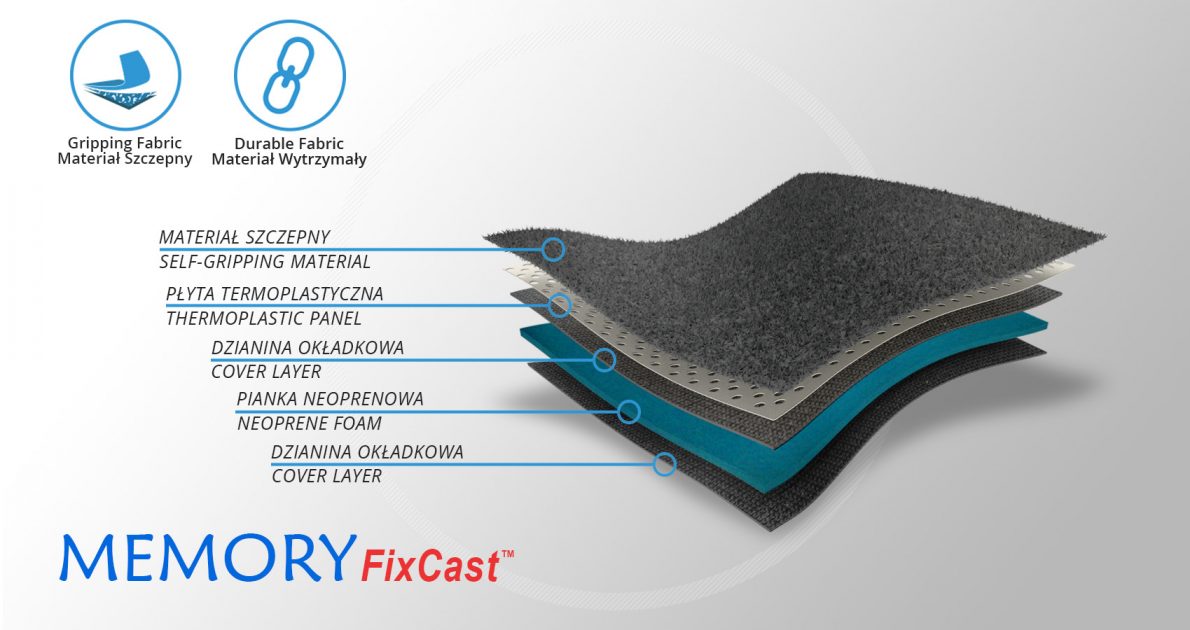 This fabric is made of cover, loop and thin colorful neoprene layer and thermoplastic panel for heat molding. The panel has the same properties as rigid nylon and softens when temperature is approx. 60°C. it's very easy to do that, there is enough to place the brace is boiling water or microvawe. Our thermoplastic panel is safe and biodegradable. Contrary to ordinary plaster cast, high plasticity of MEMORYFixCast™ allows to heat and mold it many times according to doctor's recommendations.
ActivePren™ is an active three-layer material consisting of two elastic jersey cover fabrics and a core made of neoprene foam. This material is characterized by softness and high flexibility. A very important advantage of this material is the fact that it is not a knitted product, it does not have thick fibers, so that the weaves of the material do not imprint on the patient's skin and do not cause abrasionsin places of high compression. Products made of ActivePren are the strongest and most effective stabilizing orthoses available on the market.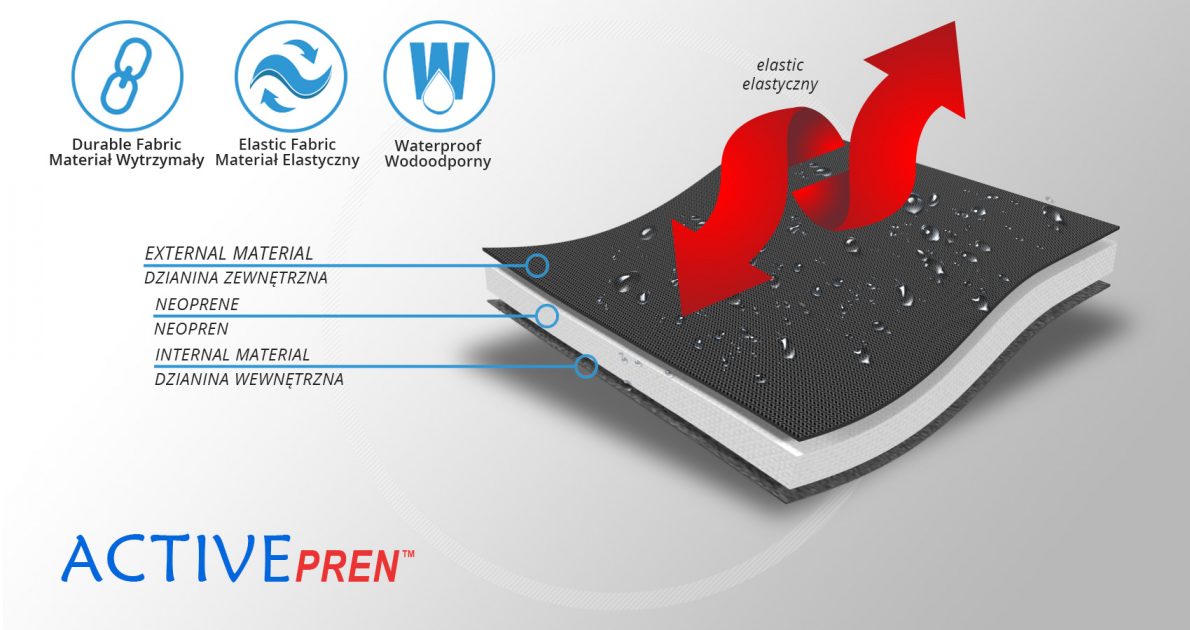 Available sizes
Size
Circumference at Thumb IP
Typical age
How to measure
1
3 – 3,5 cm
< 1 year
2
3,6 – 4 cm
1 – 2 years
3
4,1 – 4,5 cm
2 – 5 years
4
4,6 – 5 cm
4 – 7 years
5
5,1 – 5,5 cm
7 – 9 years
6
5,6 – 6 cm
8 – 9 years
7
6,1 – 6,5 cm
9 + years
Total length of product:
1: 6,5 cm
2: 7 cm
3: 9 cm
4: 10 cm
5: 10,5 cm
6: 11 cm
7: 12 cm
Right and left hand specific.