FIX-KG-17
PEDIATRIC ELBOW BRACE
Pediatric elbow brace FIX-KG-17 is a professional medical device offering elbow compression and stabilization.
| | |
| --- | --- |
| | ELBOW BRACE |
| | 1st CLASS MEDICAL PRODUCT |
| | ER |
| | ORTHOPEDICS |
| | DOUBLE-SIDED |
| | FULL RANGE OF ADJUSTMENT |
Pulled elbow
Pulled elbow is a common minor injury which usually affects children. It occurs when the radius slips through a ligament at the elbow. Pulled elbow is a result of suddenly pulling or twisting the joint. It occurs among children because young kid's joints are not completely developed and the ring shaped ligament is looser.
When the pulled elbow occurs, the medical examination is needed. The doctor will perform a quick and simple manoeuvre to manipulate the head of the radius bone back into the correct position. Also, elbow immobilization with professional children brace FIX-KG-17 is recommended.
Purpose of use
• elbow strain/sprain
• elbow dislocation
• elbow fracture
• elbow contusions
• elbow inflammation
• po-op immobilization
Product's description
The brace is made of skin friendly, breathable material AeroSpace II™.
AeroSpace II™ is an innovative new generation raw material. It is a distance elastic 3D knitted fabric consisting of two layers of facings and an interlacing that creates the appropriate thickness of the raw material and has relieving properties. The knitwear is made of the highest quality polyester yarn - guaranteeing high mechanical strength and spandex ensuring its proper flexibility. AeroSpace II™ has an external self-gripping layer what makes it easy to adjust each product to individual patient's needs. This material is characterized by a very low weight, high flexibility and a very large openwork structure, allowing for very easy drainage of sweat from the body and bringing fresh air to the skin. Products made of this raw material are neutral to the secured joint, do not heat or cool it, but ensure its proper compression and fit and reduce muscle vibrations generated during physical exertion. Its thickness and 3D structure perfectly relieves the orthopedic splints, stays or other elements mounted on the product and guarantees velvety softness to the touch.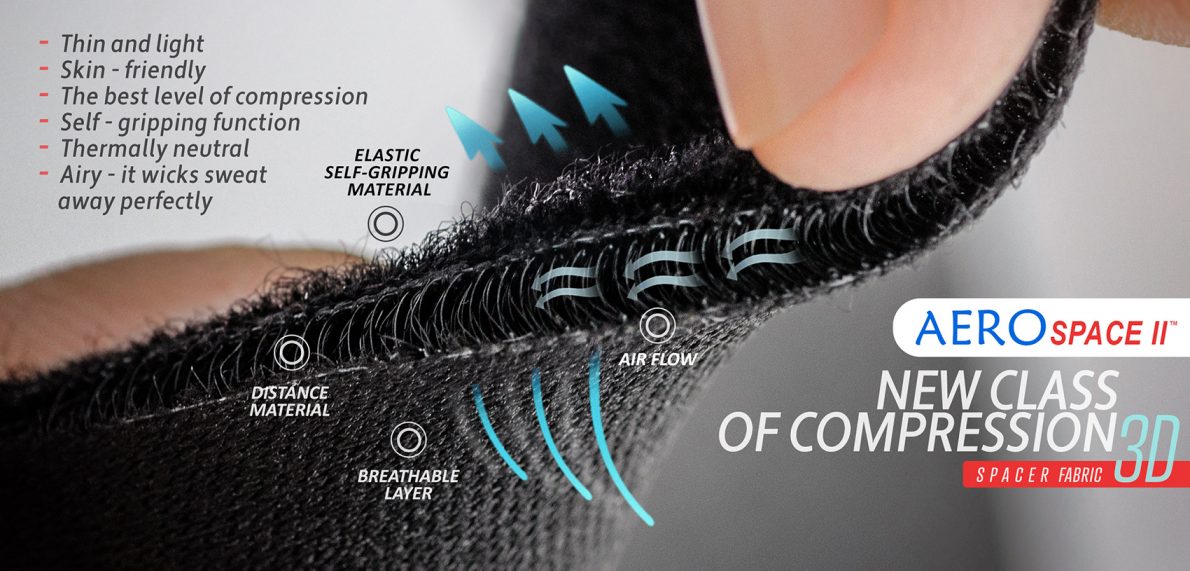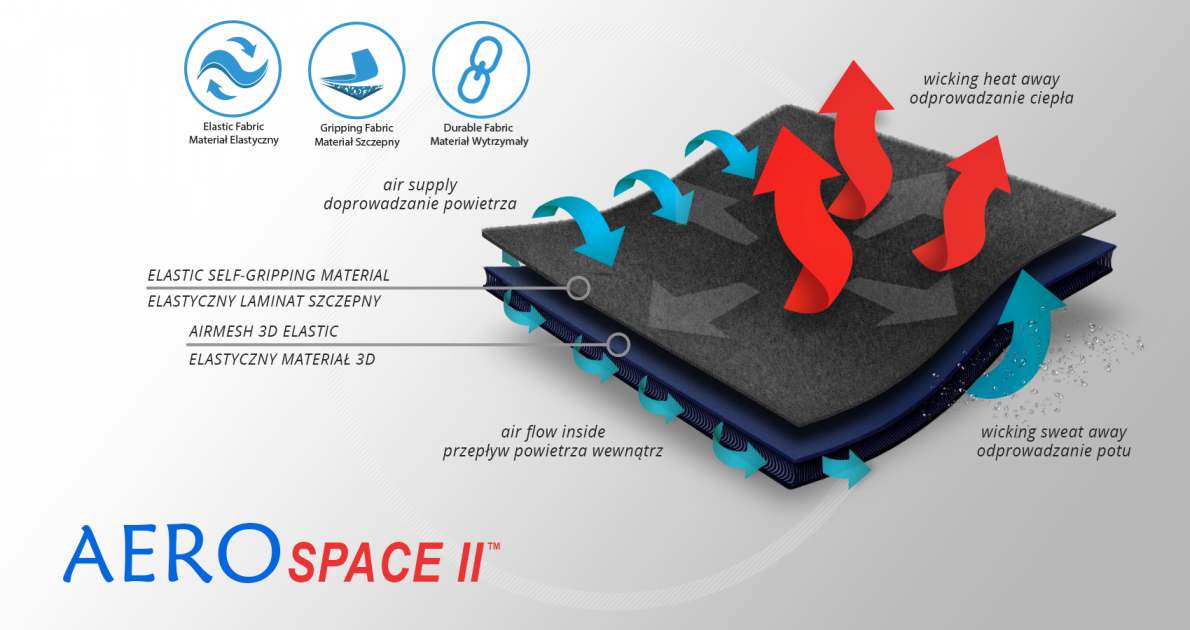 Paediatric elbow brace FIX-KG-17 is an innovative designed brace and offers fast and easy application and fitting.
Children elbow brace FIX-KG-17 offers innovative design and open space for olecranon improving comfort of use.
The brace is equipped with fastening tapes made of UniTape™ are fastened with buckles and Velcro.
UniTape™ is a technological orthopedic lamination with high durability with double-sided self-gripping function. UniTape™ is very thin and easy to attach what allows to fit the braces precisely.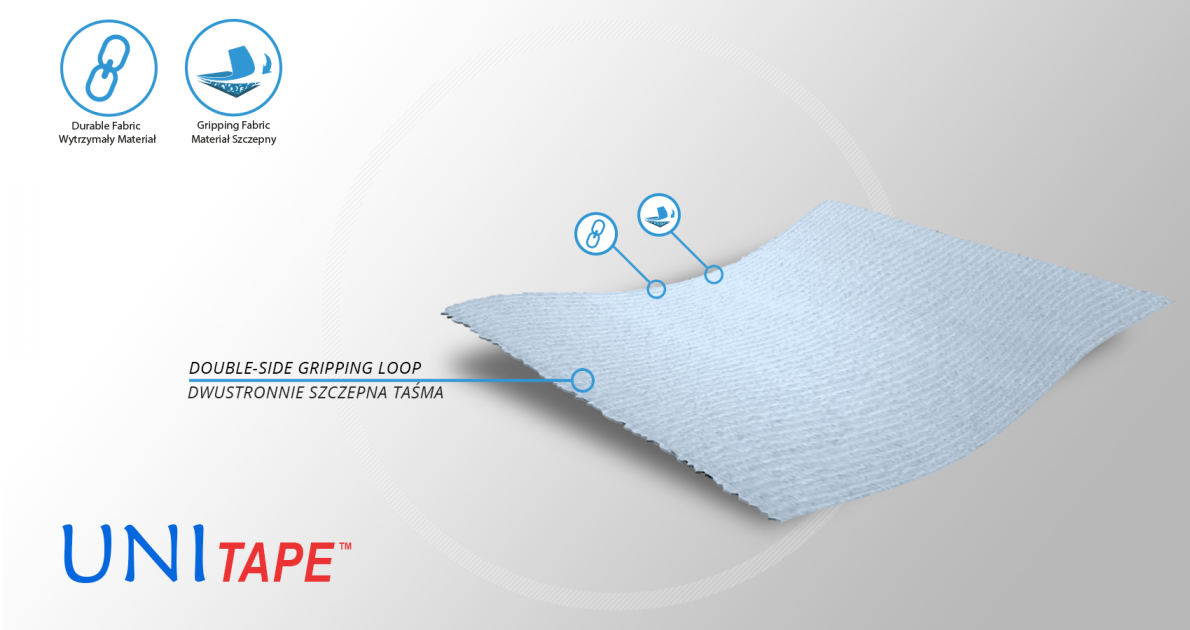 Fastening tapes offer stability and prevent against the product slipping down.
Paediatric elbow brace FIX-KG-17 offers excellent elbow stabilization and prevents against the injuries. The aluminum splints immobilize the elbow in the frontal plane but do not limit the elbow flexion and extension. The brace is made of lightweight and breathable material special for children. The fabric offers therapeutical compression, improves the blood circulation, absorbs the bruising and improves the healing.
Available sizes
Size
Distance from the lateral epicondyle of the humerus to the wrist (A)
Arm circumference
(B)
Circumference
(C)
Typical age
How to measure
1
min 12 cm
13 – 26 cm
13 – 22 cm
2 – 6 years
2
min 15 cm
16 – 30 cm
14 – 26 cm
> 5 years
Fits for both elbows.
Total length of the product:
1: 19 cm
2: 23 cm

Downloads