FIX-KD-32
Kids open knee brace FIX-KD-32 is an excellent solution when knee immobilization and stabilization is needed in cases of mild or severe knee sprain.
Product Features
| | |
| --- | --- |
| | KNEE BRACE |
| | 1st CLASS MEDICAL PRODUCT |
| | 24/7 THERAPY |
| | BREATHABLE |
| | MAGNETIC JOINT 1R ORTHODESIGN |
| | CAST REPLACEMENT |
| | INNOVATIVE |
| | SKIN FRIENDLY |
| | ECOLOGICAL |
PURPOSE OF USE
knee dislocation
knee sprain
knee instability
ACL, PCL, MCL and LCL injuries
meniscus tears and injuries
Juvenile Rheumatoid Arthritis (JRA)
non-specific osteitis
osteonecrosis
other surgical procedures
WHAT DOES KNEE STRAIN OR SPRAIN MEAN?
Knee strain or sprain is a result of an impact with another kid a twisting with the foot in contact with the ground. Day-to-day children's activity, when their bones are still growing, may leads to overuse the little knee joints.
There are 3 types of knee strain: slight, mild and severe. More severe injury is connected with damage of ligaments, meniscus and joint capsule. Then, slight knee strain may be even overlooked by your kid. Due to this fact, you should observe your child and if you will notice some symptoms, take your kid to the doctor. Untreated knee strain or sprain may result in serious health consequences in its future life.
In both cases, mild or severe knee sprain, the doctor will recommend the rest and immobilization of the leg. Our kids open knee brace FIX-KD-32 with ROM adjustment will be excellent product to do that.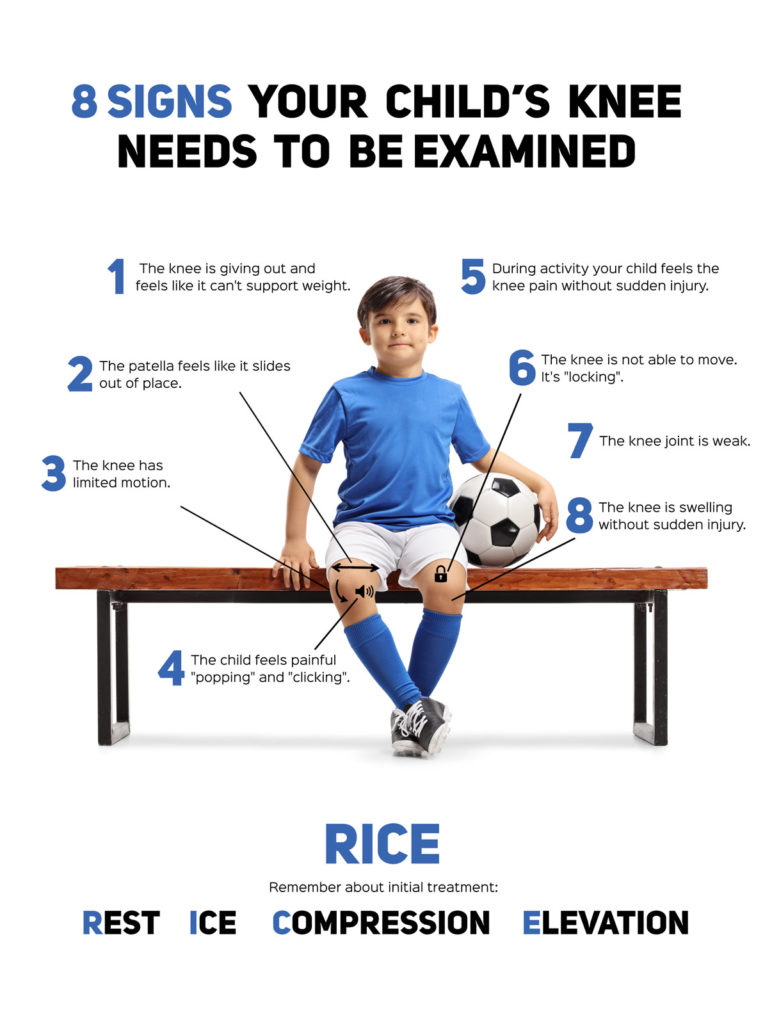 WHAT IS THE KIDS OPEN KNEE BRACE WITH ROM ADJUSTMENTFIX-KD-32R?
Kids open knee brace FIX-KD-32 is an excellent solution when knee immobilization and stabilization is needed. The brace is equipped with innovative drop lock providing range of motion adjustment in every 15°. Regarding to needs, you can limit the joint motion or immobilize it. Our kids knee brace is approved and certificated by famous institutes, conforming its quality and safety.
The product is made of the innovative fabric of a new generation AeroSpace™.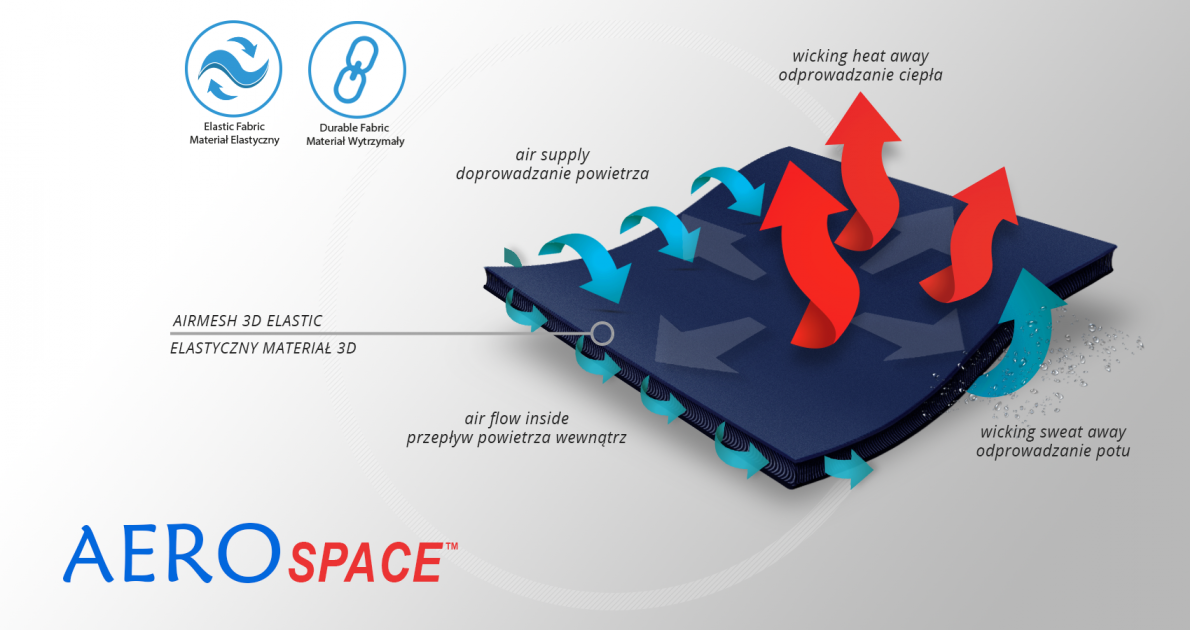 AeroSpace™ is an innovative new generation raw material. It is a distance elastic 3D knitted fabric consisting of two layers of facings and an interlacing that creates the appropriate thickness of the raw material and has relieving properties. The knitwear is made of the highest quality polyester yarn - guaranteeing high mechanical strength and spandex ensuring its proper flexibility. This material is characterized by a very low weight, high flexibility and a very large openwork structure, allowing for very easy drainage of sweat from the body and bringing fresh air to the skin. Products made of this raw material are neutral to the secured joint, do not heat or cool it, but ensure its proper compression and fit and reduce muscle vibrations generated during physical exertion. Its thickness and 3D structure perfectly relieves the orthopedic splints, stays or other elements mounted on the product and guarantees velvety softness to the touch.
Our kids open knee brace FIX-KD-32 has wrap around design and can be used in children with circumferential differences between thigh and calf. What's more, our brace has two rear and frontal circumferential straps which provide additional stabilization and compression.
Our kids knee brace FIX-KD-32 stabilizes the knee in frontal plane and supports knee even in case of severe instability. In case of strain or sprain knee, our drop lock 1R orthodesign provides knee immobilization in 0°. Then, when the joint motion is bigger, our drop lock allows to adjust required degree of knee flexion in every 15°. Internal cotton layer is soft and skin friendly.
Our paediatric knee brace FIX-KD-32 is the best choice for your kid's knee!
Available sizes
Size
Knee circumference
Typical age
How to measure
1
23-26 cm
2 – 5 years
2
26-29 cm
5 – 8 years
3
29-33 cm
8 – 12 years
Fits for both knees.
Total height of the product:
1 : 26 cm
2 : 28 cm
3 : 28 cm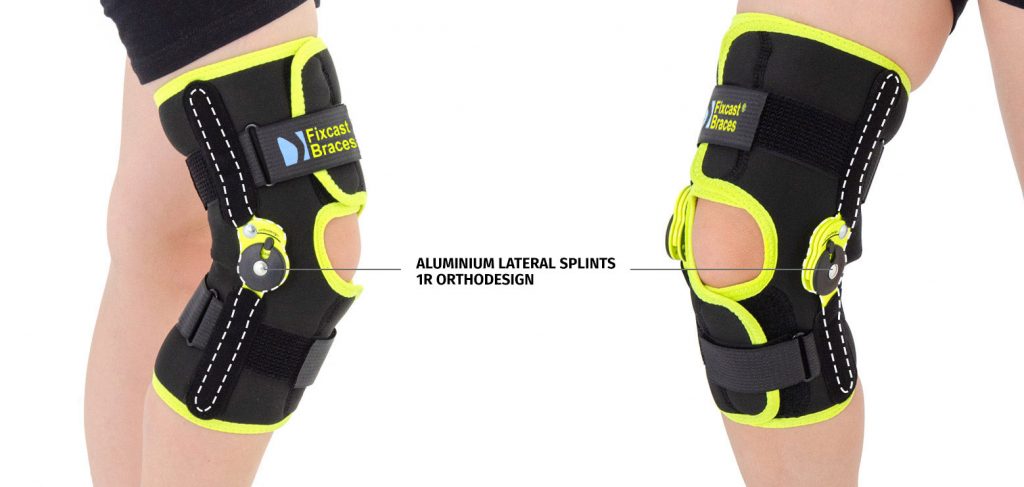 Aluminium lateral splints provide complex support and prevent against the knee instability. The splints are anatomic shaped and reduce the pressure on the bony prominences e.g. condyles of femur. The splints are made of the highest quality light weight materials.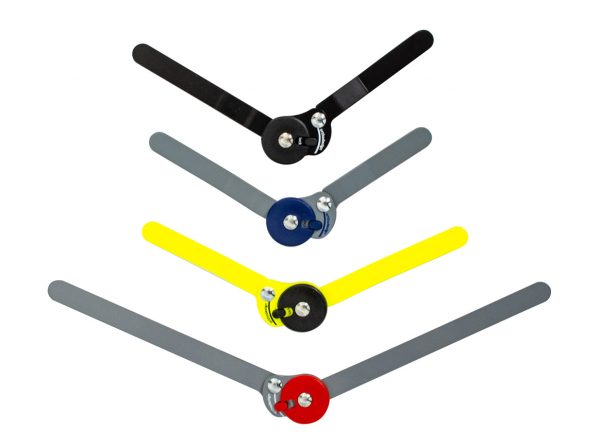 Accessories to be used with this product:
ON OUR WEBSITE WE PRESENT MEDICAL DEVICES.
USE THEM ACCORDING TO THE INSTRUCTIONS FOR USE OR LABEL.
MANUFACTURER / ADVERTISING ENTITY: REH4MAT SŁAWOMIR WROŃSKI