FIX-KD-40
CHILD ANKLE BRACE
Paediatric ankle brace FIX-KD-40 is a perfect solution for ankle support.
| | |
| --- | --- |
| | FOOT AND ANKLE BRACE |
| | 1st CLASS MEDICAL PRODUCT |
| | DOUBLE-SIDED |
| | FULL RANGE OF ADJUSTMENT |
| | COMPRESSION |
| | FIGURE-8 STRAPS |
Ankle sprain in children
Ankle sprain occurs because of overstretching of ligaments, which connect the bones in the ankle. Usually, when the ankle is sprained, the bleeding and swelling around the ankle joint occur. Ankle sprain usually happens when there is a sudden movement or twist. These movements are more likely to happen when a child is running, jumping or quickly changing direction e.g. in sport. Unfortunately, once a sprained ankle has a much higher risk of reinjury, which is why prevention is so important. Our paediatric ankle brace FIX-KD-40 is ideal for this purpose.
Purpose of use
• ankle strains or sprains
• as an protection after cast immobilization (after fractures, raptures, sprains, strains)
• chronic Ankle Instability
• acute or Chronic Ankle Injury
• prophylactically in sport
AeroSpace II™ is an innovative new generation raw material. It is a distance elastic 3D knitted fabric consisting of two layers of facings and an interlacing that creates the appropriate thickness of the raw material and has relieving properties. The knitwear is made of the highest quality polyester yarn - guaranteeing high mechanical strength and spandex ensuring its proper flexibility. AeroSpace II™ has an external self-gripping layer what makes it easy to adjust each product to individual patient's needs. This material is characterized by a very low weight, high flexibility and a very large openwork structure, allowing for very easy drainage of sweat from the body and bringing fresh air to the skin. Products made of this raw material are neutral to the secured joint, do not heat or cool it, but ensure its proper compression and fit and reduce muscle vibrations generated during physical exertion. Its thickness and 3D structure perfectly relieves the orthopedic splints, stays or other elements mounted on the product and guarantees velvety softness to the touch.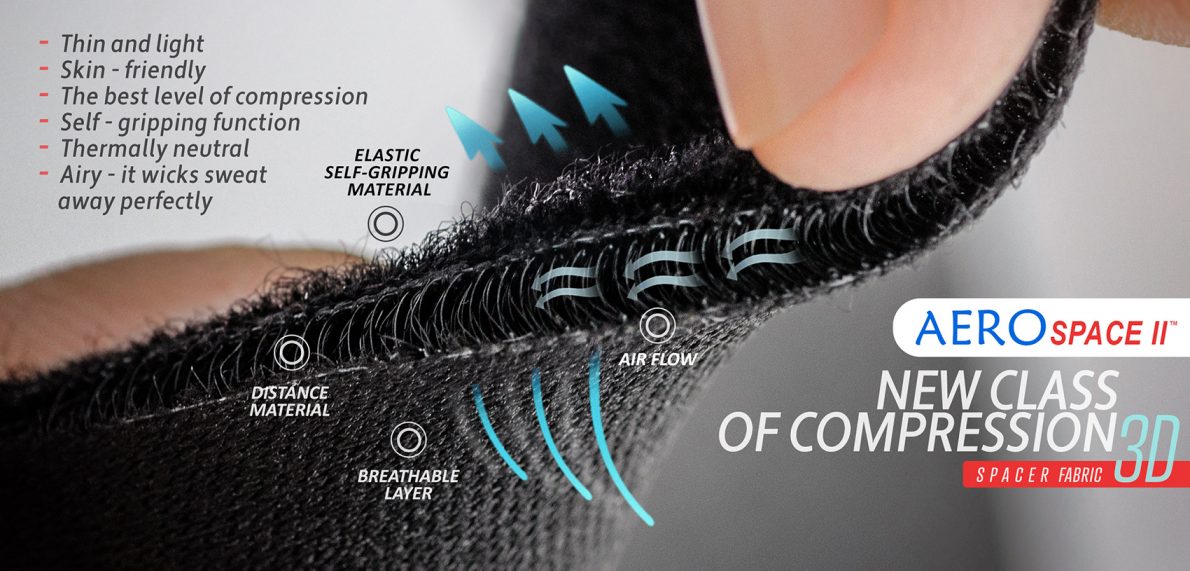 Child ankle brace FIX-KD-40 offers wrap-around figure-8 strap design. The straps are made of innovative elastic fabric AirRubber III™.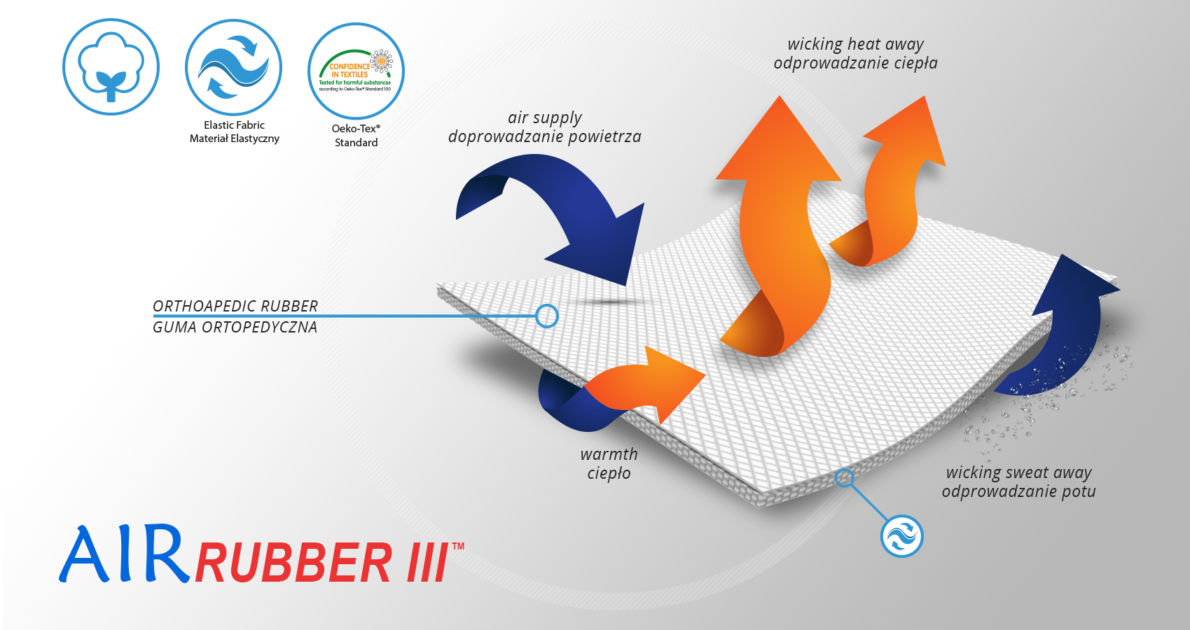 AirRubber III™ has unidirectional elasticity. It can be stretched, increasing the length, not width, what improves compression. Between the braids air flows freely and skin can breathe. In addition in high compression, these rubber braids provide a gentle massage for skin. Our orthopedic rubber is very friendly for skin.
Figure-8 straps offers custom stabilization adjustment, fitted to the individual patient's needs. Ankle sprain brace FIX-KD-40 offers of maintaining the foot in inversion or eversion. Depending on natural foot position, we can correct and maintain the foot in the required position. This solution is possible by adjustment of tension of two elastic straps.
Paediatric ankle brace FIX-KD-40 offers innovative wrap around design and may be used in case of swollen joint and after its healing.
Hi tech fabric provides soothing compression and retains therapeutic heat to reduce swelling and inflammation, relieve knee pain and promote healing and security.
Skin friendly but firm fabrics and innovative design make our FIX Braces collection the best solution for children.
Size
Heel circumference
How to measure
1
21- 24 cm
2
24,5 – 27 cm
Fits both feet.
Downloads