| | |
| --- | --- |
| | 1st CLASS MEDICAL PRODUCT |
| | WATERPROOF |
| | DOUBLE-SIDED |
| | FULL RANGE OF ADJUSTMENT |
| | WRIST & FOREARM BRACE |
| | ANATOMIC WRIST SPLINT |
Wrist dislocation
Wrist dislocation is a quite common injury in children. This can happen in a crash or when playing sports. When the wrist is dislocated, the bones lose their contact and ligaments, tendons, and nerves can be damaged.
In mainly cases, the doctor put the wrist back in its normal position and may have recommend a wrist immobilization in a professional paediatric hand and wrist splint FIX-KG-18.
Purpose of use:
wrist fractures
wrist sprain/strain
wrist dislocation
wrist inflammation
overused wrist joints
joint capsule injury
Triangular Fibrocartilage Complex (TFCC) injury
stress fracture
wrist RA
CP (cerebral palsy)
Product's description
Pediatric upper extremity FIX-KG-18> is a medical product, which immobilizes not only a wrist joint, but also the joints located nearby for offering the professional wrist dislocation treatment.
Pediatric wrist brace FIX-KG-18 is made of innovative, breathable material AeroSpace II™.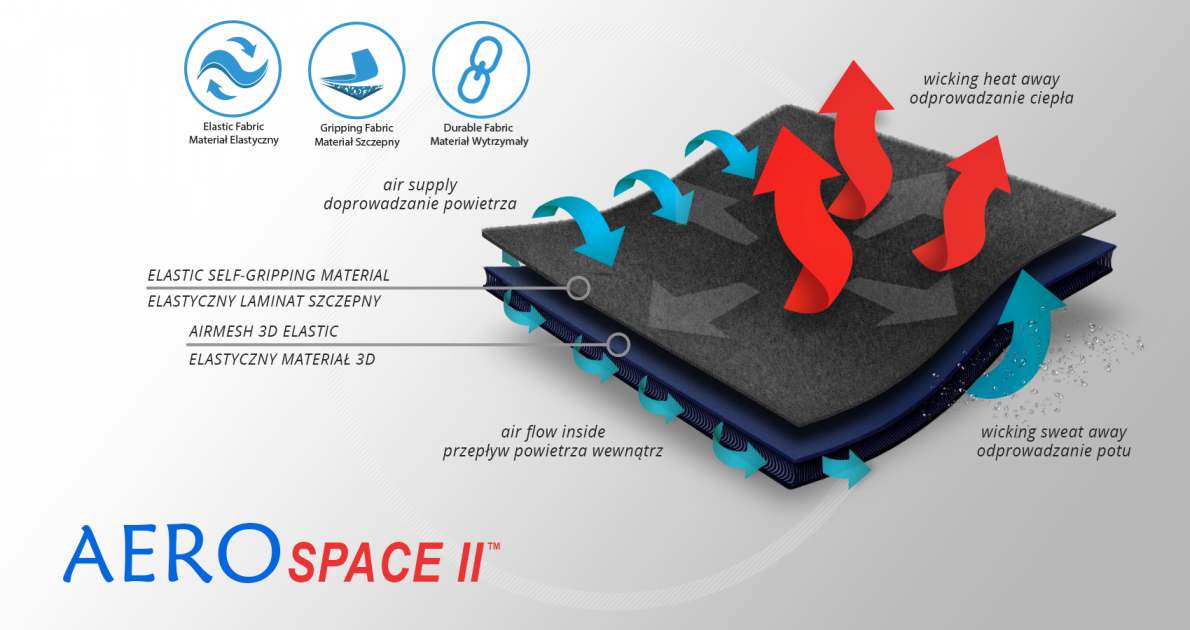 AeroSpace II™ is an innovative new generation raw material. It is a distance elastic 3D knitted fabric consisting of two layers of facings and an interlacing that creates the appropriate thickness of the raw material and has relieving properties. The knitwear is made of the highest quality polyester yarn - guaranteeing high mechanical strength and spandex ensuring its proper flexibility. AeroSpace II™ has an external self-gripping layer what makes it easy to adjust each product to individual patient's needs. This material is characterized by a very low weight, high flexibility and a very large openwork structure, allowing for very easy drainage of sweat from the body and bringing fresh air to the skin. Products made of this raw material are neutral to the secured joint, do not heat or cool it, but ensure its proper compression and fit and reduce muscle vibrations generated during physical exertion. Its thickness and 3D structure perfectly relieves the orthopedic splints, stays or other elements mounted on the product and guarantees velvety softness to the touch.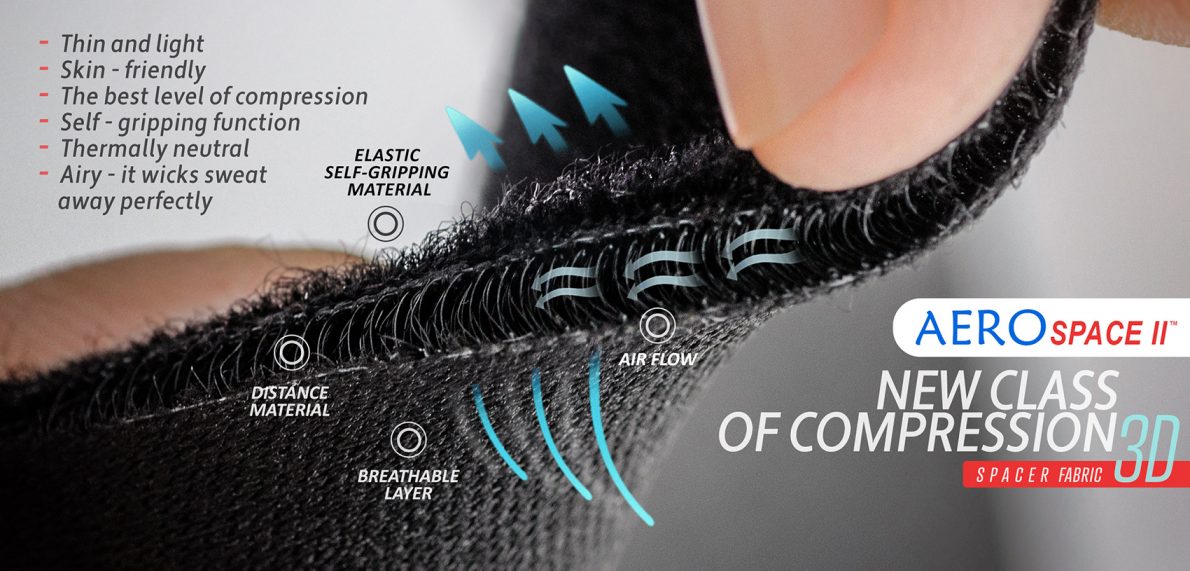 Pediatric upper extremity FIX-KG-18 is equipped with lightweight low profile aluminum splint which can be shaped according to therapeutical needs.
The splint is made of lightweight low profiled aluminum and covered in material for reducing the pressure on the soft tissues.
The splint goes through metatarsal bones to the forearm. It improves wrist stability and local joints immobilization and maintains the neutral wrist position for better healing and recovery. It can be use in case of orthopaedic injuries (dislocation, fractures) and neurological conditions (cerebral palsy) included.
Pediatric hand and wrist splint FIX-KG-18 is a modern designed wrist brace and allows to fingers move freely for maintain the functional wrist position.
Children wrist brace FIX-KG-18, is equipped with set of 3 Velcro straps for easy and fast application. It offers day-to-day wrist immobilization and is an excellent option instead of traditional uncomfortable cast.
Available sizes
Size
Arm circumference
(A)
The lenght of the forearm
Typical age
How to measure
1
10 – 16 cm
min 11 cm
2 – 6 lat
2
13 – 20 cm
min 15 cm
> 5 lat
Fits both hands.
Total lenght of the product:
1: 16 cm
2: 18 cm
Download
ON OUR WEBSITE WE PRESENT MEDICAL DEVICES.
USE THEM ACCORDING TO THE INSTRUCTIONS FOR USE OR LABEL.
MANUFACTURER / ADVERTISING ENTITY: REH4MAT SŁAWOMIR WROŃSKI